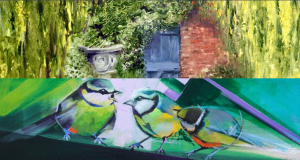 We are very excited at this weekend marks the start of our new exhibition WILD, from the 8th September till the 30th November.
WILD is collective of four female artists, whose styles and methods all vary in creating wonderful pieces of contemporary art. For this exhibition the artist's will create new artwork responding to the words of Gilbert White and the scenic landscape of Selborne, where Gilbert lived.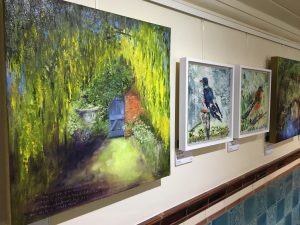 The artwork will go on display in the museum's newly renovated Discovery Room and Long Corridor for three months and will be free to view, alongside normal admission to the house and gardens. Lisa Bartlett one of the artists involved says 'As artists we are all inspired by the natural world. We were delighted to be offered the opportunity to put together an exhibition at the home of one of the worlds most loved Naturalists. Since visiting Selborne in the early Spring we have been working hard to put together a collection of paintings to compliment this extraordinary place.  We hope that visitors will come and see our colourful contemporary interpretation, celebrating Gilbert Whites home and Selborne.'
The group will be holding events inspired by their work during the Autumn including a family collage event on the 22nd October.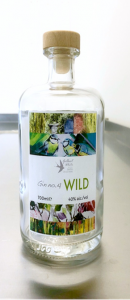 There will also be a special limited edition WILD Gilbert White Gin released for the exhibition.