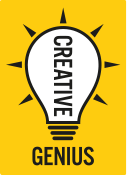 Hampshire Cultural Trust's big theme for 2018 is creative genius and we are so excited! The year is to celebrate Hampshire ideas, inventors and innovators and you'll be surprised how many discoveries and inventions come from Hampshire!
However we believe that Gilbert White is worthy of being one of Hampshire's most creative geniuses!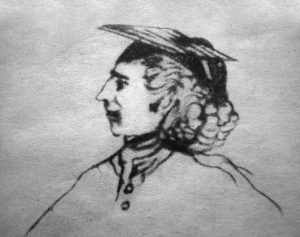 Born and bred in Hampshire Gilbert White spent most of his life out in countryside, whether in his garden or travelling from parish to parish, he was always observing and recording what he saw. His book The Natural History of Selborne, was published in 1789 and has never been out of print. It is the fourth most published book in the English language, and ensured that Gilbert White's name became synonymous with natural history; much like David Attenborough's name is now.
Gilbert White is considered by many the father of ecology and he made huge steps in the field of ornithology. He was the first to recognise the difference between the three British Phylloscopi (leaf warblers), previously considered as a single species. The birds are almost identical, but White noted that the songs of the birds were different. White was pioneering in his method of really studying the habits of animals, particularly birds, and to inform his ideas, he also was very interested in the concept of migration. White observed that the domestic pigeon stemmed from the blue rock pigeon and not, as had been thought, from either the wood pigeon or the stock dove. This was later elaborated by Charles Darwin as part of his marshalling of evidence bearing on his theory of evolution.

White was also the first to notice that earth worms were vital to the sustainability of our eco-system, another idea that would be later picked up by Darwin. Gilbert White was the first to recognise that the harvest mouse was a separate species. And was the first to official record a butterfly in Hampshire. He also added to the understanding of the nation's reptiles and made contributions to the field of entomology.
The Natural History of Selborne covers just a small area, and was written over 225 years ago, we now know much more about the natural world, but the importance of White's writing and why he is a creative genius, is that quietly he changed the way we look at nature, people began to see themselves as part of the natural world around them. His observations were exact meaning that for most of his findings they are still up to date. He encourages people even today to get out of their houses and into the nature of their local areas and start making their own discoveries!

This is what we will be doing in our two Creative genius events! Starting off with our Nature Festival on the 28th May, where we will be following in Gilbert's footsteps. Meeting the organisations that continue White's legacy of natural exploration and trying our hand at rediscovering nature. On the 4th & 5th of August we will be celebrating 18th Century Science at our Georgian Fair!