You are invited to celebrate Gilbert White's 300th birthday a year late!
A free day of fun activities, stall and live performance all in celebration of Gilbert White!
Open 10:30-17:00
Pre-booking recommended but not essential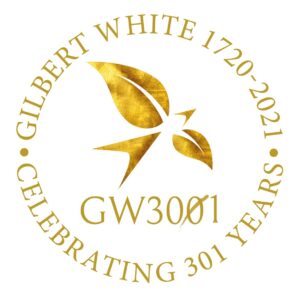 Our GW300 friends will be attending: 
Stallholders: Alton Regency Week, Woodland Trust, Natural History Museum, Friends of the Curtis Museum & Allen Gallery, Alton Climate Action Network, Hampshire Field Club, Hampshire Swifts, Hampshire Swifts, Friends of the South Downs Society, Winchester University, CPRE Hampshire, Portsmouth Natural History Museum, Selborne Landscape Partnership, British Chelonia Group, National Trust, Hampshire & Isle of Wight Wildlife Trust, Alton Natural History Society, Liss Archeological Society, Winchester Visitor Centre, Hampshire Regency Dancers, Hampshire & Isle of Wight Amphibian & Retile Group, Selborne Society.
We will joined by Historical Huzzahs & Alton Fringe Theatre for live performances throughout the day
Join us for a garden tour with our Georgian gardener Mr Oakley!
There will also be a special guest to wish Gilbert White a happy 301st birthday!
Itinerary:
11:45: Our special guest will wish Gilbert White a happy birthday!
12:00: Alton Fringe Theatre
12:00 Garden Tour
12:30: Historical Huzzahs
13:00: Alton Fringe Theatre
13:30: Butterfly Walk
14:00 Historical Huzzahs
14:30 Garden Tour
15:00 Award Presentation
15:30 Historical Huzzahs
There will be a BBQ plus our Brewery team will be on site!