Our 3rd Annual Nature Festival is just around the corner and there is SO much happening, we thought we ought to create this guide so that you can get the most out of your nature packed 24hrs!!  We start at 5pm on Sunday 27th but the main events are on Monday 28th. Most of our activities you can book or drop in on on the day but not all so please do check on the website.
Make sure you visit each stall on Monday and get a stamp in your nature passport!
Sun 27th May
5pm The fun starts! Ride a Tractor up to Galley Hill and see the natural beauty of Selborne! The tractor is also available at 6pm.
5.30pm At our Field Studies Centre (located at the back of the car park drop in before 8:30pm for our Nature Carousel! Learn how to explore the nature in our garden and in your own!
7pm Join the Hampshire Swifts to learn more about Swifts in Selborne.
8.30pm Getting peckish? Don't worry there will be light refreshments up at the Field Studies Centre!
9pm Explore the Nocturnal World of Selborne in Gilbert White's garden.
10pm More Snacks to fuel the last couple of hours of late night nature!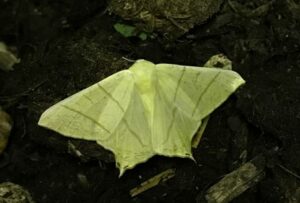 10.30pm Join Chris Piper and learn more about Moths and their hidden world of Beauty, Deception and Mimicry.
12am Go home, get a good nights sleep and join us in the morning for more exploration!
Mon 28th May
6am Good morning! We are up with the birds and the er… moths! Join us for examining the moths we attracted the night before,  mammal footprint traps and early birds with breakfast of course!
10:30am The Main Day of the event begins! We suggest  starting the day with a Bug Hunt and Butterfly Transect, these are great family activities and last approximately 2 hrs. (Also repeated at 2pm)
11am Join Chris Webb National Trust Warden on a tour of Selborne Common, a wonderfully rich place for nature and the place that inspired Gilbert White! (Also repeated at 2pm)
11.30am John Goodspeed of the British Ornithological Trust will give his talk.  'Birds and Gardens, Perfect Partners' discover why your garden is an important habitat for our bird populations.
12pm Come pond dipping with us! We have a lot to see in our Naturalists Pond including newts! (Also Repeated at 3pm)
12.30pm Marina Christopher from Phoenix Perennial Plants explores the relationship between plants bees and other insects. Discover how what you plant can make a big impact on your wildlife.
1pm Ted Barnes and Dave Munday from Hampshire Ornithological Society take you on a bird watching walk on Selborne Common (also repeated at 4pm)
1.30pm  Let Sheryl Pape (botanical artist) and Fred the Flutterby take you into the world of butterfly painting (repeated at 4:30pm!)
2pm Join us in the meadow as we search for the all the diverse plants hidden with in it! (You can also do this activity at 10:30!)
2.30pm TV's Matthew Oates draws on his life long study of the Purple Emperor butterfly to talk to you about this fascinating butterfly
2.30pm Local Actress Naomi Capron brings to life magical stories from The Wonder Tails showing how Britain's best-beloved wild creatures came to be the way they are. The Wonder Tails is Written by Nickhola Susanne La Brooy. (Also at 11am) 
3pm Love Mushrooms? Then join our Fungi hunt! (You can also do this at 11:30am!)
3.30pm Tim Norriss from Hampshire Swifts talks about these delightful and fascinating birds, and the efforts being made to maintain and expand their nesting sites.
4pm Spend your last hour of the day getting to all the stalls you haven't yet visited!
4:30pm Make sure you hand in the results of your bioblitz! Help us discover and identify the plants animals and fungi in our grounds. Choose from fungi hunts, pond dipping, bug hunting, plant identification, butterfly transects. Our experts will help you record your finds. We found 335 different species last year, and made 480 records on the day, so can we beat last year's record?
5pm Home time! Time to put your feet up after a fun day of nature exploration!