We are celebrating everything nature themed this October half term. The Museum will be open Tuesday to Sunday 10:30am- 5pm throughout half term; at the Gilbert White Field Studies Centre the museum is running four great events for any nature loving families.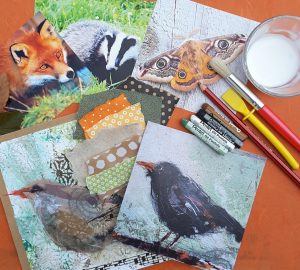 On Monday 22nd the Field Studies Centre is hosting Birds & Beasts- Collage Art where families can spend the morning with artists from our WILD art exhibition, as they teach both you and your child(ren) how to create a beautiful canvas picture of a bird or animal using paint, a variety of materials and mediums and collage papers. All materials are provided and all participants will take their artwork home. Only limited spaces are still available so book online as soon as possible.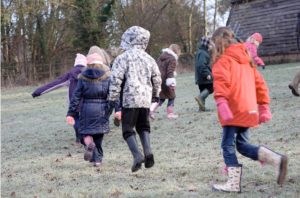 This Half Term Nature Camp returns! A holiday day camp for kids who have a passion for wildlife and the outdoors. Using all of our 30 acre site and neighbouring woodland, children will be able to run off some steam and learn more about the world around them. Activities include pond dipping, habitat building, animal tracking, bat box building, wild art and Bushcraft. This time we have two camps one on Tuesday 23rd & Wednesday 24th for 8-12year olds and on Friday 26th a one-off camp for 5-7year olds. 
Finally on Friday 26th the museum is hosting an Museums at Night Sleepover.  An annual Autumn Sleepover returns this year for kids aged 5 + and their adult. An evening of nature themed activities, campfire cooking and a night walk around the grounds will be followed by camping inside our 16th century barn and breakfast in the morning.