Inspiring Journeys: July Blog
The summer season has most definitely started and it's great seeing new and old visitors enjoy the new facilities.
After months of delays we were finally able to open the Café this month! We've been serving a reduced menu from Bells Library since September, and while we've been seriously impressed in how well our popup café has done, with the gorgeous weather and events calendar getting busy it was certainly time to move to a bigger premises!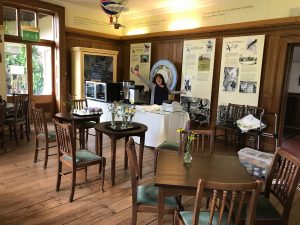 It took a small army of staff to move from Bells Library to Gilbert White's stables on the morning of the 6th July, but by 2pm we were serving our first customers at White's! Of course Colin and Wayne our contractors had to be the first to try a coffee at White's but soon the café was buzzing with costumers. In the first weekend White's was open we made four times the amount we were making in the pop up café! This is what this project has been all about, making the museum more resilient and more sustainable for the future.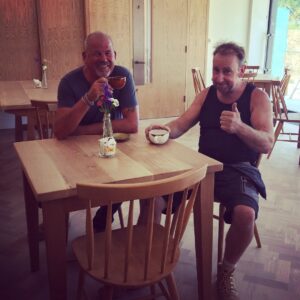 The café is housed in Gilbert White's 18th century stables, part of the museum never before visited by customers. A few years ago the stables were in such bad condition that unless urgent action had to be taken, this was the trigger for the project, and it's amazing to see the stables restored and being enjoyed by our visitors.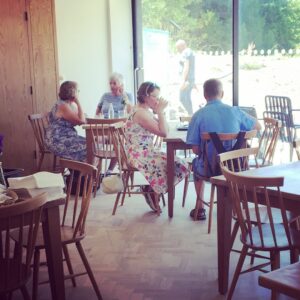 The café celebrates good homemade locally produced food and we can't wait to see it go from strength to strength! We've started a new blog for White's which will keep you in the loop of what's going on long after these project blogs have finished, you can also follow White's on social media!