What really happened on the Scott Expedition…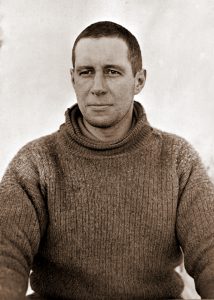 Captain Lawrence Oates 1880-1912
"He was just champion….he was a gentleman through and through" (Alfred Cheetham, Bosun). "Nothing too good could ever be said when written about the Captain" (Tom Crean, seaman). "He had no idea of his own charisma: this…had the effect of doubling it" .(Herbert Ponting, photographer). All fellow members of the Scott Expedition)
"I confess I was very glad to see them – men who Laurie had lived with, shared danger and trouble, and laughed with" (Caroline Oates)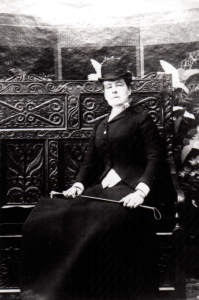 In 1913 a distraught Caroline Oates, mother of Captain Lawrence Oates, who had died on the Scot Expedition to the South Pole (1910-13), was determined to find out how and why her son had died. This dramatised presentation, based on her previously unpublished notes of meetings with survivors of the Scott Expedition, tells a remarkable story of comradeship, determination and frustration among a group of explorers in the face of appalling conditions and dreadful weather.
The story of how Scott's team battled its way inch by inch to the South Pole, only to discover that they had been beaten by a Norwegian team under Amundsen, and then tried – tragically unsuccessfully – to reach their base again, is a familiar one. But Mrs Oates Gets to the Truth adds a powerful new dimension to this narrative as individual members of the Expedition talk candidly and emotionally to the mother of one of its most popular members about their hopes, fears and feelings.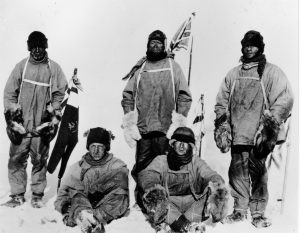 The dramatic meeting between Mrs Oates and Lady Scott, widow of Expedition leader Captain Robert Scott is a dramatic high point of the presentation. Oates and Scott had their differences, and this was the meeting which both Mrs Oates and Lady Scott feared the most. "Mrs. Oates I must confess to a great uneasiness upon the thought of our meeting. However now it has actually occurred, I feel happy to tell you just how much I admired and liked your son and what pleasure I take in this opportunity to meet his Mother".
Mrs Oates recalled the last words of her conversation with Lady Scott "I shall not forget quickly what she said as I was being shown the way to the front door….'Even if the party had lived they could have done nothing finer with their lives' ".
The evening is presented and narrated by Bryan Oates, great grandson of Mrs Oates, and a supporting cast.
Venue – Field Studies Centre, Gilbert White & Oates Museum, High Street, Selborne, Hants GU34 3JH.
7pm Saturday 25 November 2017, 4pm Sunday 26 November 2017. Ticket £20