Tips for August
How is it already August! We've already had a whooper of a summer and with the nice weather set to continue into August here are some tips into how to make the most of the month.
1. Go to the Georgian Fair

The main event of the month is the Georgian Fair (4th -5th). We will be transporting you through time to celebrate the reign of the Georges (1714 – 1830) and The Age of Enlightenment which inspired Gilbert White to write his famous book ' The Natural History and Antiquities of Selborne'. This event is the perfect antidote to our electronic age, celebrating the science, craft, food and entertainment of the Georgian period.
2. Do something with the whole family!

The children are off school which means families are out in force! We have some great trails to do all together in the garden… or why not do something a bit different and join one of our Family Friendly Bat Walks?
3. Go to the outdoor theatre…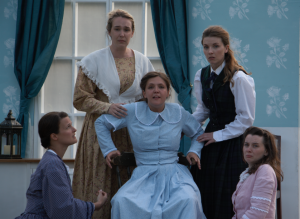 Chapterhouse Theatre Company's timeless story of Little Women, based on the classic novel by Louisa May Alcott at Gilbert White's House. Join Chapterhouse as four sisters – Jo, Beth, Meg and Amy – tell the story of their life during the Civil War in America. It is a story full of romance, love, passion, friendship; a story where hope will always outdo heartache and hardship if you just have the courage to follow your dreams. The tale of these four sisters is brought to life in a brand-new adaptation from Chapterhouse, featuring glorious period costume, traditional live music and a story of self-discovery to warm your heart, all presented in the finest open-air venues the UK and Ireland have to offer.
4. Book your Wedding!

We are in peak wedding season! If you're looking for a venue why not have a look around our 16th Century Barn?
5. Learn to look after your veggies!

This dry weather isn't great for growing vegetables! Our gardener Keith Oakley is running a Summer Kitchen Garden Workshop on the 25th, on how to care for your vegetable patch.
6. Explore the Natural World

We have lots and lots of nature activities from Life Labs, to River Dipping and Butterfly Day.
7. Book a Holiday

Did you know you can stay at the Museum? We've opened our new holiday flat which looks out on to Gilbert's Gardens. Perfect for a Hampshire getaway.
8. Art workshops

Do your kids love getting arty? Why not bring them along to our Birds and Beasts collage workshop on the 23rd August, or get messy on the 1st of August on our wild art day!
9. Sit outside and enjoy a nice lunch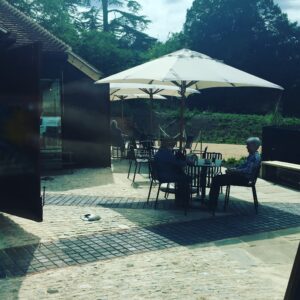 Our café has a great outside area overlooking the garden, the perfect spot for a summers lunch!
10. Go to camp!

Our Nature Camp is a holiday day camp for kids between 8 and 12 who have a passion for wildlife and the outdoors. Using all of our 30 acre site and neighbouring woodland, children will be able to run off some steam and learn more about the world around them. Activities include pond dipping, habitat building, butterfly hunts, animal tracking, bat box building, den building, wild art and Bushcraft.