It's February! Here are some great tips on how to spend the month in Selborne!
1) Be our Valentine! 

It's Valentine's Day on the 14th and well we might be biased but what's more romantic than a walk through lovely garden and museum followed by a hot chocolate and cake?
2) Pick up a Penguin this Half term

February also means half term! We have so much planned with Penguin Trails and Penguin Crafts for free. An Animation workshop and you can even become an inventor for the day!
3) Get involved! 
Every year we hold a We Love our friends and volunteers day, a way of saying thank you to our supporters, but it's also a fab way of finding out about opportunities within the museum that you could get involved in!
4) See the Snowdrops

The snowdrops are well and truly out already, so we have everything crossed they'll still be there on our snowdrop weekend. However why not come along now and see them in their prime!
5) Don't miss the Sheep

We have guests in our field! The flock are here to see to the grass in the meadow ready for the spring, and create a lovely sight in the garden. See them before they're gone!
6) Find out more about Antarctica!

On the 15th Simon Garrod will be here to talk about the Halley station and the modern challenges of Antarctica
7) Look up at the Stars! 
It's the South Downs National Park Dark Skies Festival at the end of the month. We are celebrating by having two stargazing events, an introduction to star gazing on the 21st and a family friendly session on the 22nd!
8) Winter Warmers!

Although spring is in the air, it is still definitely winter. So do pop into our pop up café and get a coffee or tea and a warming piece of cake or scone!
9) Remember Frank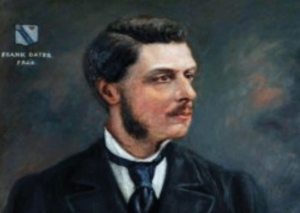 Frank Oates died on the 5th February, just over a month before he had achieved his life ambition to see Victoria Falls. His gallery is currently being up dated for the spring so we definitely have Frank in mind this February!
10) Visit us 6 days a week! 

February is the time when we go back to being open six days a week (yay!) so from the 9th you can visit us any day you want (unless that day is Monday!)