Hooray it's May! And we have some great Tips for you this month!
1. Come to out Launch Day! 

May the 12th is our official launch day for our new look museum. We will be open all day for free with great entertainment and activities throughout the day plus! The Museum will be officially reopened by Countryfile's Tom Heap.
2. Eat at White's Café

Our new Café White's, is nearly here! We don't have an official opening date yet, but we can't wait get cooking in our new kitchen and serving some great grub!
3. Galleries

Have you seen our new look museum yet? No? Well come and explore the natural world with Gilbert, Frank & Lawrence this month and see the amazing new galleries.
4. Half term

Half Term is not far away. Join us for a week of Butterfly Trails!
5. Wildflowers

May is a fantastic time to see our garden at its most colourful and wild!
6. Bioblitz

If you love your nature and what to make a difference then join us for the full 24 hours of the Nature Festival and Bioblitz we will be collecting data on Selborne's wildlife throughout the day, conducting transects, trails and traps with the experts.
7. Nature Fest

There's only one festival we care about here at Gilbert White's and that's the Nature Festival. A day of great nature themed activities, talks from the experts, and plenty to see and touch! A great day for all the family!
8. See our new Exhibition 

The first exhibition of our Discovery Room has been announced! From John Nash to Eric Ravillious see how Gilbert White's words inspire art. Illustrating the Natural History, will take you through some of the amazing artists that have been inspired by The Natural History of Selborne and illustrated it.
9. Do our new Garden Trail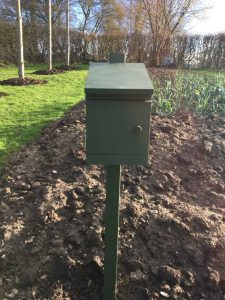 If you go into the garden today, you'll be in for a big surprise… a permanent family trail! Find all 26 letters of the nature alphabet, by exploring Gilbert's Garden and learn lots of interesting facts along the way.
10. Get Gardening

Did you know that this week is National Gardening Week? We are always looking for new members of all abilities to join our gardening volunteer team!