Its summer, arguably the best season of the year and we have plenty of ideas of how to spend a summer in Selborne!
1. Have a Picnic

Summer isn't summer without a picnic; we have 25 acres of picnic spots to choose from whatever the weather!
2. Unusual Plants Fair

The Unusual Plants Fair has been running for 26 years! It's a great day out for the family especially if you or someone you know loves gardening! Lots of stalls, advice, talks and workshops!
3. White's Café

This summer our new café will be open to the public, set in the wonderful eighteenth century stables once belonging to Gilbert White, White's will have a brand new menu with plenty of home grown ingredients including those from our own garden!
4. Celebrate the Life of Gilbert White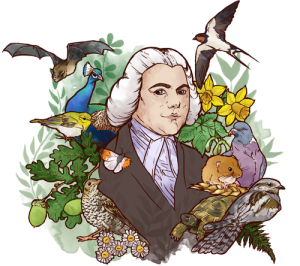 The Summer months hold two very importnant dates for us the birthday (18th July) and death day (26th June) of Gilbert White. Not only can you celebrate Gilbert's life by visiting the museum and garden, or by reading the new online manuscript, but we are having a birthday party on the 22nd July!
5. Get learning!

Just because school's out doesn't mean you can't learn some new skills! We have some great course and workshops this summer, including two gardening courses and a quilting workshop!
6. Explore the Garden!

Summer is a time to get outside, and our garden is the perfect place to get lost for a few hours!
7. Night time Nature

Nature doesn't just abound the garden during the day! We have some great opportunities to meet our local bats and moths in some night time nature sessions.
8. Outdoor Theatre and Concerts

What better way to spend an evening than in a beautiful summer garden, with friends, good food and drink and fantastic entertainment? On the 16th June we are hosting a Jazz evening, then on the 22nd June and 26th August we will playing host two two different touring theatre company's productions Oberon's Cure and Little Women!
9. Summer Holidays

Schools Out for Summer and he have a huge list of activities to do during the six week holiday! From free activities like our Life lab and Scavenger Hunt to our Nature Camp!
10. Go back in time!

Go back in time with our Georgian Fair and try your hand at games and sports popular in the time of Gilbert White, you can also try your hand at dancing and learning more about 18th century science!