Here are our top tips for November!
1. Sparkle at our Bonfire Night

Remember Remember the fifth of November… as we're having a bonfire! Free to attend with a BBQ and sparklers! We start from 6pm!
2. Enjoy a slice of cake and a coffee with friends
Nothing better on a cold and frosty morning (or afternoon) than a warm cup of coffee, a slice of cake, and a natter!
3. Save our Hampshire Swifts

On the 9th join Hampshire Swifts as we discuss these beautiful birds and what we can do to combat their decline.
4. Go for a invigorating walk

The air is getting crisper Selborne is perfect for walks in the Autumn sunshine (or rain for that matter)
5. Make your own Christmas Wreath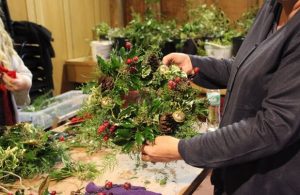 The Festive period is just around the corner, and our popular wreath making workshop is back and now over two days so you won't miss out!
6. Start your Christmas shopping before the rush!

I'm sorry but it's true! Our shop is bursting with unusual gifts for loved ones!
7. Get to the truth with Mrs Oates

On the 25th & 26th November Bryan Oates presents a dramatised lecture detailing the lengths Caroline Oates went to to understand the circumstances of her son's death in the Antarctic. Not to be missed.
8. See the Museum get taken over!

November is take over month! And on the 14th November the museum is going to be run by children! All part of Kids in Museums
9. Learn about conservation

On Thursday 30th Dr Brain Irving will be here to talk about his long career protecting the Solway Coast and his passion for nature.
10. See the last of the Autumn Colours.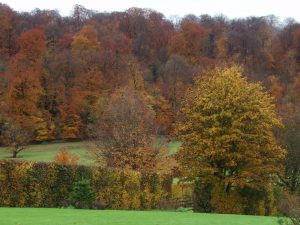 Make sure you see one of the best shows in Selborne before the last of the autumn colour disappears.