Mulled Wine Weekend is just around the corner! Here's a guide to how to spend the day!
Saturday 2nd December
10:30: Come in enjoy the shop before the best gifts are gone.
11:00 & 14:00: Try your hand at Wassailing!
12:00 The Choirs begin! Froxfield Choir starts us off!
13:00 The Shuffletunes are up next!
13:30 have you popped in to our pop-up Tea Parlour to grab some lunch?
15:00 Selborne Primary School Choir will be the final choir of the day! Cute!
16:00 It's Raffle time (also a good opportunity to try and guess the weight of the cake and win it!)
17:00 Stick around for Christmas in Selborne and the launch our new gin!
Sunday 3rd December
10:30: Is it too early to start on the Mulled Wine yet?
11.30: Time to get Wassailing again! Here's to thee old apple tree!
12.30: The Wickham Morris will be here for dancing and a Mummer's Play!
13:00: Barton Stacey Chamber Choir will be setting off the afternoon's entertainment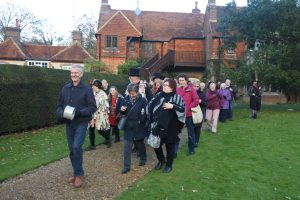 14:00 The last chance to go Wassailing! Not to be missed.
14:30 Wickham Morris dancers are back hurrah!
15:00 Have you eaten one of our homemade mince pies yet?
15:30 The lovey Alton Community Choir are our last choir of the weekend
16:00 It's Raffle time, some great prizes and gifts to be won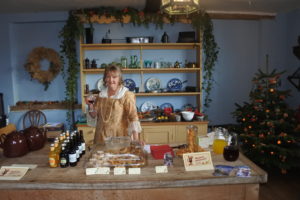 16:30 last chance to do your Christmas shopping in our shop.
17:00 That's all folks for another year!