You know us we love our wildlife!
Here are our favourite wildlife events coming up this summer…

1. Bat Walks

Not one but three! We've joined up with the Hampshire bat group and our favourite bat man Nik Knight for a selection on Bat Walks this summer. On the 19th July join us at 8:30, learn more about our local bats and use bat detecting equipment. We also have a Family friendly bat walk on the 15th August and a teen bat walk on the 16th!
2. Backpack Trail

Why not try our free garden trails this summer? Grab one of our explorer back packs full of everything a young naturalist needs and take your nature adventure to the next level!
3. Welly Walk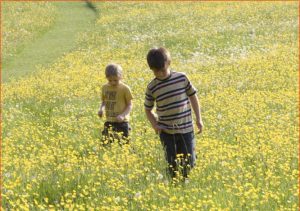 A great family friendly walk exploring nature through the senses!

Kids can learn more about bats, have a go a bat crafts and build their own bat box to take home.

Join us as we take a walk to discover and document the amazing butterflies which can be found in Gilbert's garden.

Explore what creatures are living in our pond? Will you see the newts?