It's our birthday!
The Museum (Then called The Oates Memorial Library and Museum & The Gilbert White Museum!) opened on Tuesday 6th September 1955, which makes us 62! Here's a snap of patrons alongside the Duke of Wellington at out opening!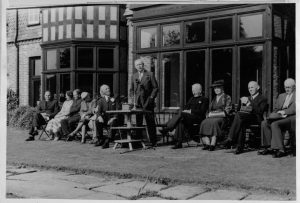 But how did the museum come togther and why have we always been a joint museum? The question of why of the Oates Collections is here is one of the most often asked questions here at Gilbert White & The Oates Collections.
Gilbert White's house (called The Wakes) was last owned the Bibby family, it came on the market in 1954, immediately there were hopes of buying the house to preserve it and turn it into a Gilbert White Museum, after all he did live here for 66 years during the Eighteenth Century! Unfortunately funding was hard to come by and the hope of preserving Gilbert White's house was in danger, so a series of open letters were distributed in newspapers around the country dated May 1954.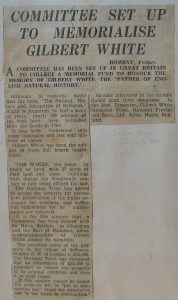 One who responded was Robert Washington Oates, a cousin of Lawrence and Frank Oates. Robert Washington Oates was a great admirer of Gilbert White and of natural history and helped the Trustees fund the project.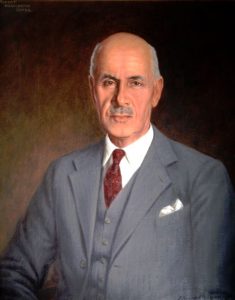 Oates owned a huge library of approximately 40,000 books and gifted the natural history books to the Museum as well. He had been for some time looking for a museum to take his family collections, items relating to the Oates family and principally Frank and Lawrence Oates, and thus the partnership between Gilbert White and The Oates Collections was born. We have been a joint museum ever since celebrating the life of Gilbert White alongside the lives of Frank & Lawrence Oates for 62 years! Robert Washington Oates died in 1958, but his legacy lives on in his generosity and the wonderful museum he helped to build!