We celebrate three explorers here at Gilbert White & The Oates Collections, but the most elusive is Frank Oates (1840-1875). Here are ten things you might not know about Frank Oates, who died on the 5th February 1875.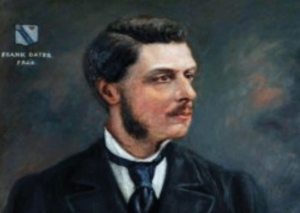 1) One of the first Europeans to reach Victoria Falls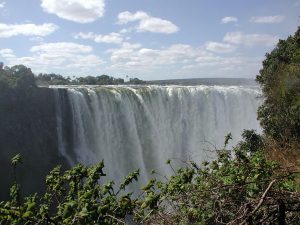 The first to reach Victoria Falls on the border between Zambia and Zimbabwe was David Livingstone in 1855, Frank and company reached the falls on New Year's Eve 1874 and was one of the first Europeans to see the falls in full flood during the rainy season.
2) He was Lawrence Oates' uncle but they never met.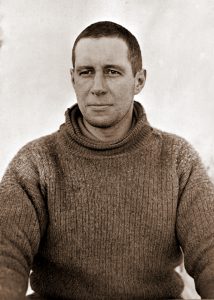 Frank Oates was never to know that his nephew would follow in his footsteps and become an explorer! Frank Oates died on the 5th February 1875, aged just 34, five years before Lawrence was born (who would also die on an expedition in his early thirties!) Frank died only 36 days after reaching Victoria falls, of a fever, possibly Malaria. In his obituary a friend wrote '[…]had he lived, [he] would have added largely to those fields of distant inquiry and research for which his ardent love of travel and adventure peculiarly fitted him.'
3)  He was a keen Naturalist

Frank read natural sciences at Oxford, and was a keen naturalist. Throughout his travels he recorded what he saw, and brought home specimens of plants and animals, much of which can be seen in our Frank Oates galleries today. Some of the animals Frank recorded are now extinct for example he noted seeing a herd of Quagga (a sub-species of Zebra) that were extinct by the twentieth century.
4) He wrote a book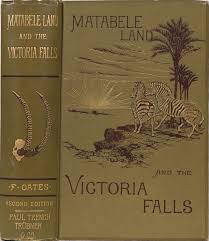 After Frank's death his brother Charles George Oates edited Frank's journals and published them in 1881 under the title Matabele Land and the Victoria Falls; A Naturalist's Wanderings in the Interior of South Africa.
5) Didn't just travel to Africa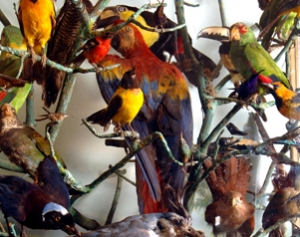 Frank began his travels in 1871 and travelled around North and Central America, visiting California and Guatemala, where he collected bird and insect samples, upon return he was made a fellow of the Royal Geographical Society.
6) Started travelling because of ill health.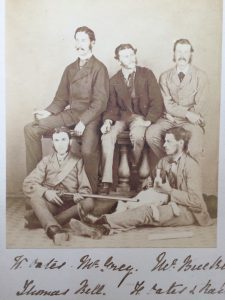 Frank suffered from poor health throughout his life. A bad chest infection in his first year of university stayed with him for years, leaving him an invalid with very limited lung capacity. He graduated from Oxford despite his ill health, but it was many years before he recovered. He once wrote of being confined in his childhood home in Yorkshire ' I see the tree-tops tipped with green, and hear the thrush's voice, telling me of old times, and asking me why I keep house, and I've no doubt spring is here. So, I want to be out again, and to greet her as an old friend.'
Frank occupied his time with studying natural sciences and making travel plans, yet it wasn't until a friend suggested he try a warmer drier climate to improve his health that he was able to go on his American expedition.
7) He never visited Selborne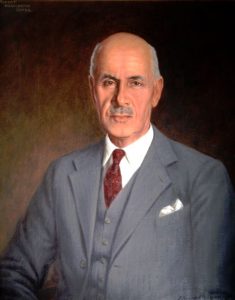 The Oates family have nothing what so ever to do with Selborne or Gilbert White. The reason that we have the Oates Collections here at the Museum is thanks to Robert Washington Oates, a relative of Frank and Lawrence. Like Frank, Robert Washington Oates was a fan of natural history; so when he heard in 1954 that there were plans to turn Gilbert White's home into a museum, but the project was struggling financially; Oates stepped in by helping to fund the Museum, and donating his natural history library and Oates family collection. The Museum opened in September 1955 under the title Oates Memorial Library and Museum and Gilbert White Museum, and is now Gilbert White & The Oates Collections where we celebrate the lives of three great explorers of the natural world, Gilbert White, Lawrence Oates and Frank Oates.
8) There are animals and plants named after him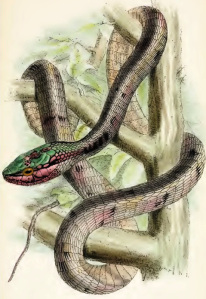 Frank identified a number of plants and creatures then unknown to science including the Vine Snake (Dryiophis oatesii ) , a beautiful bright heather Dryiophis oatesii and Dromica Oatesii a beetle.
9) He was a dog lover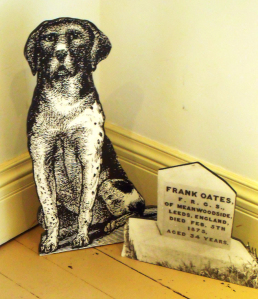 Frank travelled with his two canine companions Rail and Rock, when Frank died in February 1875, Rail went missing. Dr Bradshaw who was travelling with Oates searched for the Pointer who has found diligently guarding his owner's grave stone. Rail and Rock came back with Bradshaw to England, and in 1880, five years to the day that Frank Oates died Rail passed away followed soon by Rock three weeks later (and just a week or so before Lawrence was born.)
10) His Gallery is about to get a makeover!
Frank Oates will be getting a brand new Gallery in 2018 which will tell the story of his life, travels and discoveries taking you from his Yorkshire home, to Central America and then to Africa.