Gilbert White opened his brewhouse in 1765 and the museum still hold his original brewing records over a thirty year period. The brewhouse has now been opened as a Nano Brewery providing craft beer and lager to the local community.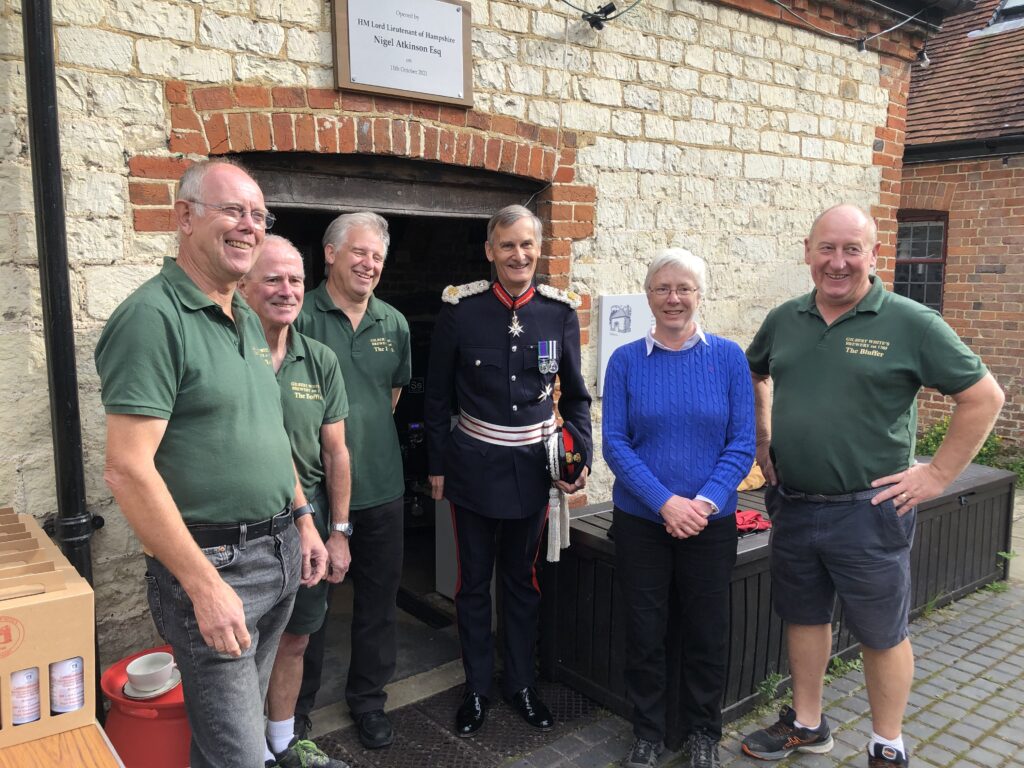 Brewing is a big part of East Hampshire's culture and something that Gilbert White enjoyed doing in his spare time.
Bror Harry's strong beer, which was brewed last Easter monday with the hordeum nudum, is now tapped, & incomparably good: it is somewhat deeper-coloured than beer usually is in this country, not from the mat's being higher dryed, but perhaps from the natural colour of the grain. The barrel was by no means new, but old & seasoned. Wheat, it seems, makes also high-coloured beer.
Gilbert White's Brewery produces…
Gilbert's 1765 – A particular characteristic of this ale is a slight but subtle smokiness both in taste and aroma and based on Gilbert White's original ale recipe. A development of the Gilbert White Bitter previously on sale at Whites. (4.7% abv – 500ml)
Capt. Laurence Oates: Oates of course is well known for giving his life in an attempt to help the other members of the ill-fated Antarctic Expedition led by Captain Robert Scott in 1912. In his memory, this is a traditional English India Pale Ale based on a recipe which has its foundation in the 19th Century. Amber coloured, it is a complex balanced beer with tastes of fruits, spice, bread, caramel and raisin. A beer to be sipped slowly and enjoyed with a meal. (4.7% abv – 500ml)
Zig Zag Ale – The house ale favourite; a strong traditional ale at around 6% ABV gets you to the top of the hanger quickly. Having a golden amber colour, this beer has hints of caramel, light fruits and roasted malt. A classic English beer that will be enjoyed either from bottle or on draft from the keg (normally over 6% abv – 500ml)
Bostal – this ale will eventually replace our original Bostal. New Bostal is an ale in the tradition of Sussex Bitter. This is a superbly balanced bitter with prominent hop character. The brew evolved over decades, satisfying the expectations of the people of Sussex and its adjoining counties. Finest Maris Otter malted barley is supplemented with a dash of Crystal malt for balance. The hops are a blend of four different local whole varieties, to give a distinctive traditional hoppy finish. (4.3% abv – 500ml)
Hop Monster – Full on American style IPA, full of Hops and flavour. Note, this is an intentionally cloudy beer!!! (5.4% abv – 500ml)
Sullivan Black: A rich, dark, strong and flavoursome porter in the European tradition; loaded with loads of intense dark malts . hints of coffee – or was that chocolate – you choose! Not for the faint hearted at 6.5%abv, this is normally available in Autumn and Winter months and may be drunk cold or gently warmed with cheese, a comforting game casserole or maybe a strong chocolate pudding.
Six Quarters: The name is a reference to the 'six quarters' within the Gilbert White garden. This is an ale in the tradition of a Burton Golden Ale. Light, golden and heavily hopped. Drunk slightly chilled, this will remind you of drinking a light ale in ale in a shaded area on a summer afternoon. 3.9% abv.
Gilbert's Wass-Ale: Based on a Scottish Wee Heavy strong ale recipe. Often likened to drinking liquid Christmas Pudding this is flavoured with cinnamon, nutmeg, all spice, a little clove, bitter, orange peel, Belgian Candy Rock sugar and finished in the fermenter with the addition of a bottle-of brandy! Usually available from late October until January. 8.5% abv.
Gilbert's Chocolate Stout – This is a double chocolate oatmeal stout being brewed with Easter in mind. Try to imagine liquid Belgian chocolate, flavoured with a little vanilla and a hint of bitterness which, unlike the usual chocolate egg, packs a bit of a punch at about 7.6% abv ; hence, like Sullivan Black, will be available in smaller 330ml bottles. Look out for the presentation packs with a couple of bottles, a glass, and chocolate eggs and maybe other chocolate treats.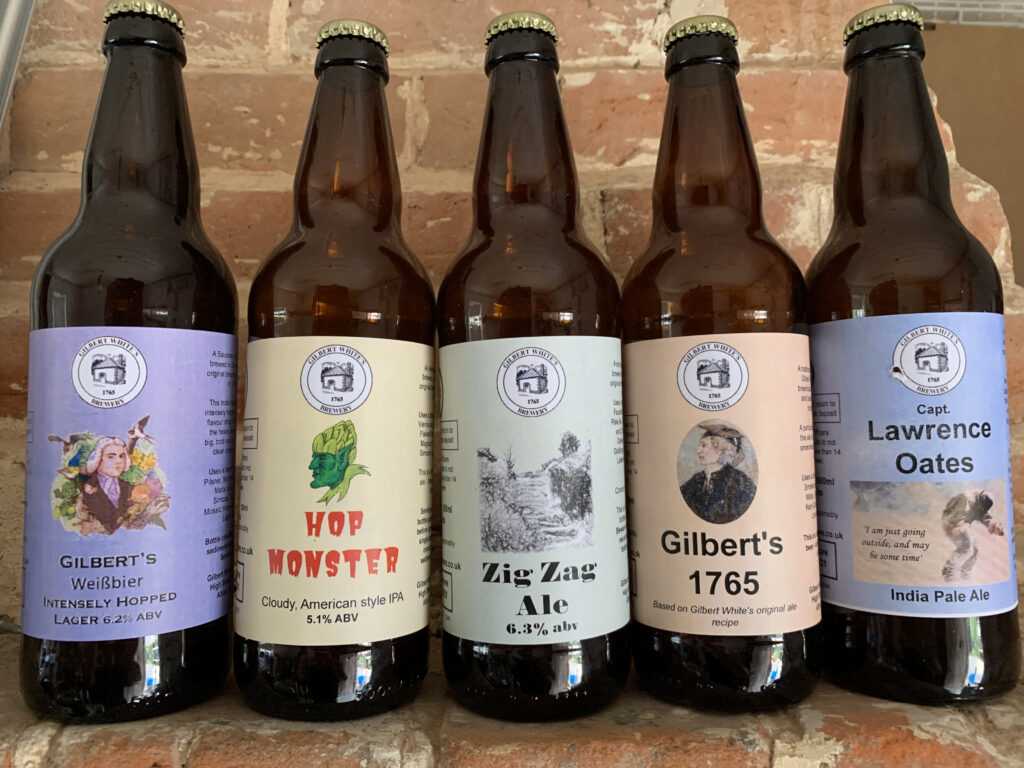 To contact the brewery email brewery@gilbertwhiteshouse.org.uk
Follow the brewery on facebook!