This article was written by Emma Shapland & Alyssa Leeding history students at the University of Southampton who undertook a two week research internship at Gilbert White's House & Garden to study the contribution Caroline & Violet Oates had on the legacy of Lawrence Oates.
For years, the story has focused on the heroics of the men on the expedition. However, the goal of Gilbert White's House is to now shine a light on the experiences of the women left behind, particularly Lawrence Oates' mother, Caroline, and sister, Violet, who both in different ways helped to maintain the legacy of Oates' heroic, but tragic, life and death. Through looking at archives from Gilbert White's House, and reading books and newspaper archives, we have formed a narrative of these two women.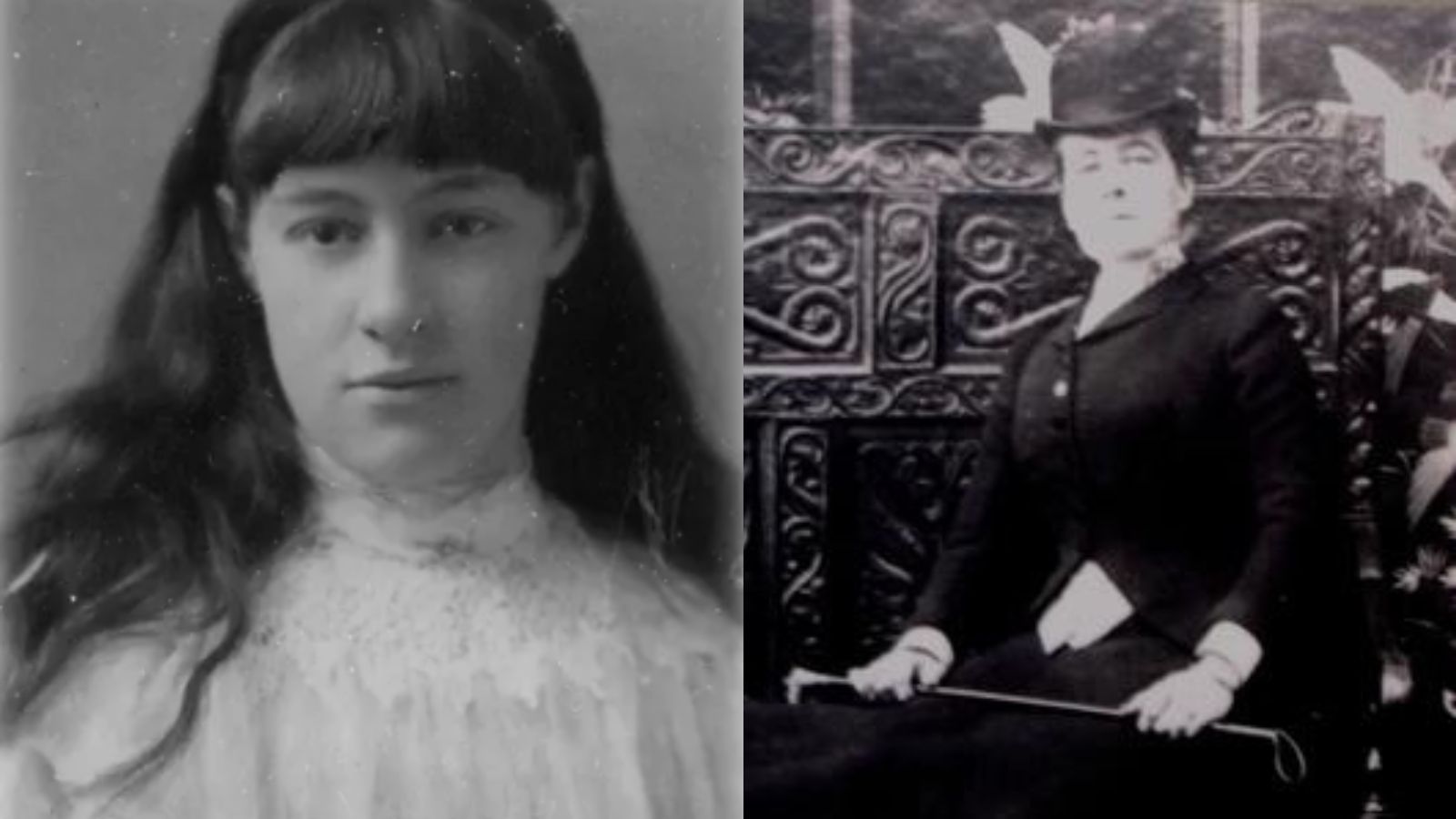 It is clear that Lawrence and Caroline had a very close relationship from childhood until his death – Scott wrote that 'Oates' last thoughts were of his mother'. Caroline often referred to Lawrence as her 'baby boy' in her diary; he was her favourite child, and his mother was his confidante. Caroline also often gifted Lawrence more money than her other three children, and even chose to accompany Lawrence and his father on a trip to South Africa (which was an attempt to improve young Lawrence's health) leaving Lillian, Violet, and Bryan behind in England. Lawrence supported Caroline after her husband William Oates' death in 1896 and was never far from her side.
When Lawrence left for the Antarctic, he and Caroline said goodbye privately in London, rather than seeing him off from Wales. She also sent him a cheque for £50 (£2500 today), her way of expressing how much she would miss him. Caroline also continued carrying out tasks for Lawrence whilst he was away such as sending him packages and organising various deliveries for when he returned. Unknowingly to her, Caroline continued to write to her son even after he died.
The devastating news about her beloved son's death was broken to Caroline by her eldest child, Lillian, over a year after Lawrence had actually died. Every night she slept in his bedroom and there were always fresh flowers under his portrait. After his death, she would always carry around one of Lawrence's epaulettes and displayed Antarctic memorabilia around her home in Gestingthorpe, Essex. To publicly commemorate Lawrence, Caroline planted an apple tree in the garden of every cottage in the village and would fly a flag above Gestingthorpe Hall every year on the anniversary of his death. She chose to interview many of the survivors of the expedition, to find out as much as she could about her son.
However, Caroline wanted to closely monitor her son's legacy, which went as far as wanting his Antarctic diary to be destroyed after her death, as Lawrence had at times been sceptical about Scott's leadership. Caroline did not want Lawrence to be publicly known as someone who had criticised Scott, who was now a national hero. Believing that her son was 'disgusted with the way in which the whole thing was done', she wrote: 'It is pretty ghastly when you think of the fourteen fresh dogs and seven well-trained Indian mules over which my boy took so much trouble – ready there at the base – and no transport officer to make use of them – while the Southern Party were deserted and dying.'
Caroline had also kept private her many letters to and from Lawrence and told Louis Bernacchi, who wrote an early biography on Lawrence, that she did not have any letters, despite them all being safely stored in the attic. Caroline opposed the idea of a biography, leaving Bernacchi with a great disadvantage without access to family archives.
Caroline led a private and solitary life after Bernacchi's biography. When Caroline died the newspapers recalled how she rarely left her home, apart from her weekly trips to Lawrence's brass memorial on the north wall of Gestingthorpe Church, which she would routinely clean and polish. The villagers were asked not to talk about Caroline's death- fighting the public obsession with her son's death with her own.
Violet, on the other hand, was very open about sharing letters, photographs, and maps that belonged to her brother. Once Caroline had informed Violet about her desire to destroy Lawrence's diary, Violet worked through the night copying out as much of the diary as she could in order to preserve her brother's words. After her mother died, Violet sold Gestingthorpe Hall in 1946 and moved out to the country.
When a young Sue Limb expressed her desire to write a biography about Captain Oates, Violet was her main source as she openly gave Sue Lawrence's diary and letters, which were carefully preserved and arranged in order. Sue Limb became the first person outside of the family to read those letters.
While Caroline had asked Bernacchi to not write too much about Laurie's childhood, Violet requested that Sue placed a greater emphasis on his early life. They began a correspondence and became quite close, and Sue even spent some time staying with Violet to gain a deeper understanding of the Oates family. Violet also introduced Sue to Lilian, Bryan, and Lilian's daughter Sheila who were all willing to provide more insight into Lawrence's life.
Both Caroline and Violet lived relatively quiet lives, but they were both instrumental in preserving the memory of Laurie in their own, different, ways.