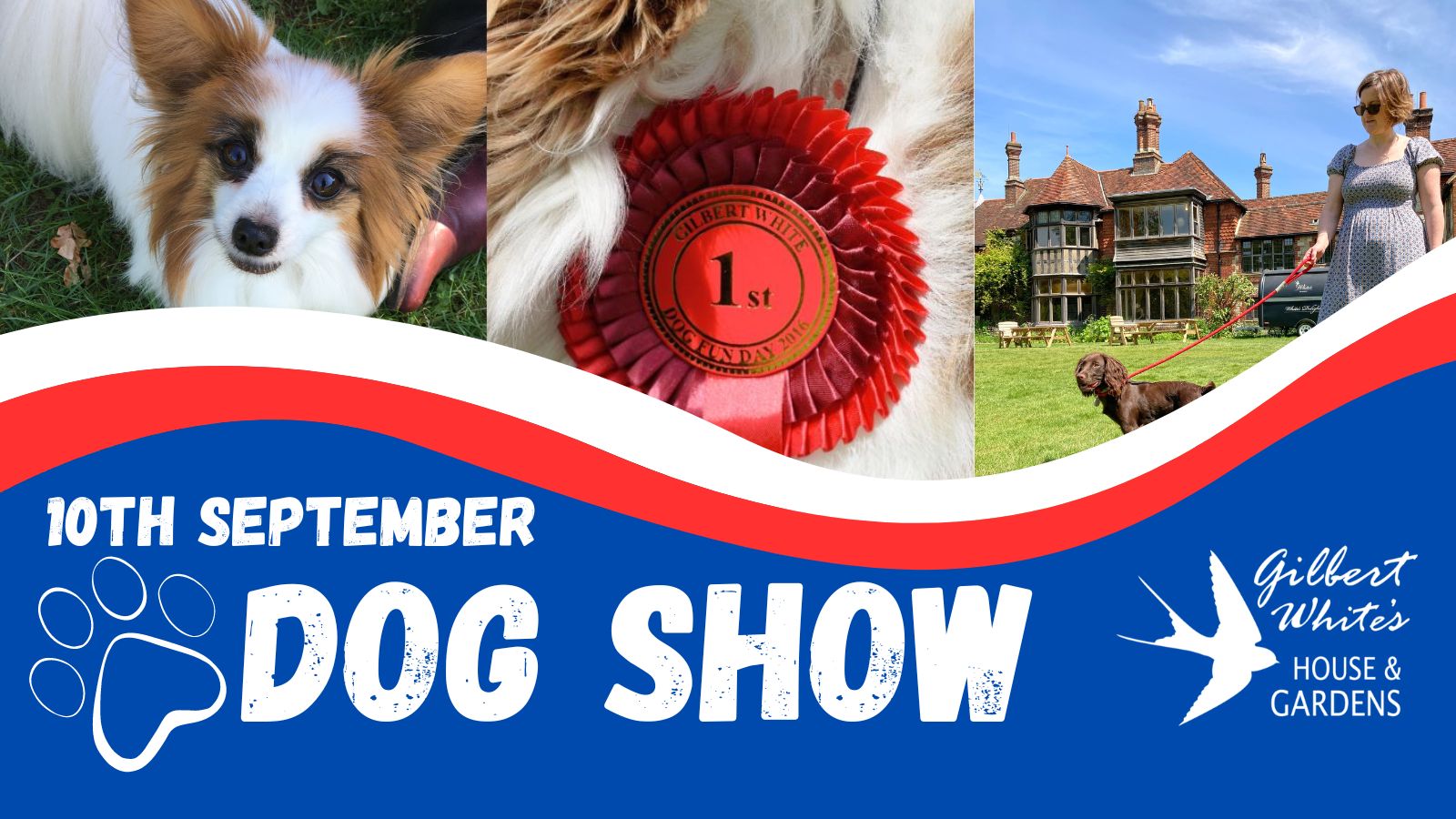 Join Gilbert White's House and Gardens for a day of canine fun! With fun novelty classes for your doggy companions (and for their owners!) to take part in, as well as South Downs National Park joining us for obstacle courses for their 'Take the Lead' campaign, it's a day that promises to be full of canine capers and fun for all the family.
Gilbert White's House & Gardens annual Dog Show returns after a few years hiatus and looks to be coming back with a bang! This year's event is in partnership with South Downs National Park as part of their Take the Lead Campaign. Which champions responsible dog walking on the downs. The South Downs is home to many ground-nesting birds, and any disturbance can stop a successful brood, something that the naturalist Gilbert White would feel very passionate about.
The South Downs National Park will be running their drop in obstacle and agility course, as part of their 'Take the Lead' Campaign encouraging responsible dog ownership in the countryside. A fantastic fun challenge for all dogs, with a few distractions thrown in along the way!
In the afternoon the novelty classes start, all classes are just £1 to enter and are a bit of fun. They include 'Dog that looks most like it's owner', 'Handsomest Hound', 'Loveliest Lady', 'Waggiest Tail', 'Best Veteran' 'Cutest Puppy', 'Best Child Handler' and of course 'Best in show'!
There will also be stalls full of wonderful items to take home for your four-legged friends.
The Entrance Price is just £3 per person, (under 5's go free), which includes they event as well as access to the house and gardens. Our dog-friendly café will also be open for lunch and refreshments.