Job Opportunities
Join our dedicated team of staff and trustees and help to develop and sustain this wonderful heritage site!
Please send your CV and application form to directors@gilbertwhiteshouse.org.uk
Please note: CVs without an application form are not accepted
Our current vacancies are…
---
Part-time Bookkeeper (temporary) 22.5 hours a week
Salary £23,400(pro rata)
Job Purpose:
The successful candidate will join a friendly and fast-paced office team as the sole accounts manager and will be responsible for processing and sending all invoices as well as managing the business' day-to-day bookkeeping. We pride ourselves on our excellent customer service, so we are looking for someone with flawless attention to detail and a positive, can-do attitude.
Key Duties:
Invoicing customers and managing the aged debtors
Bank reconciliations
Managing the company accounts email and phone line
Cash & Petty cash management
Purchase ledger entry
Help develop basic management information for MD from accounts information
Overall supervision of the company's accounts package
Liaising with the company's external accountants & Auditors
Key Skills:
Meticulous attention to detail
Confident using Sage & Xero accounts package
Clear and concise verbal and written communication
Ability to multi-task and prioritise under pressure
A proactive and patient approach to handling customer & Trustee enquiries
P.A. to the Directors (Part –Time, 22.5 hours a week)
Salary: £12,000 (pro rata – FTE £20,000)
PA-Job-Description

An experienced, highly organised and computer literate person is sought to provide confidential administrative and secretarial support to the Directors – someone capable of successfully managing a multiplicity of tasks/ projects simultaneously ideally having previous experience of working in the charity sector.
See detailed job description on our website. To apply, download an application form above (Please note: CVs (without application form) not accepted, previous applicants need not apply)
Closing date for applications: 19th August 2019
---
Fundraising Manager
£30k
Gilbert White's House and the Oates Collections, set in an idyllic Hampshire location, is recruiting for the new post of Fundraising Manager, to focus on increasing voluntary streams of income. This is an opportunity to undertake a key role for a unique, regional organisation within the heritage and conservation sectors, working alongside a committed team of staff, trustees and volunteers.
This is an exciting opportunity to join a dynamic and passionate team working to ensure the charity's aim and mission is fulfilled. As part of your role, you will be working closely alongside the directors, as they seek to increase income from Trusts and Foundations. They are looking to grow their portfolio of small, medium and major partnerships. You will be managing your own portfolio of funders while helping to research, identify and approach new prospects.
For this role, you will need:
· A background of successfully managing relationships from your own portfolio of Trust and Foundations
· Ability to research and identify new opportunities for growth
· Track record of developing strong stewardship for potential funders
Please apply to: directors@gilbertwhiteshouse.org.uk
CLOSING DATE: 24th August 2019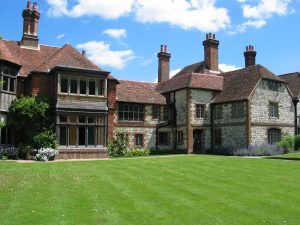 ---
Kitchen Porter
Hours: 37.5 hours per week
Monday – Sunday: 5 days out of 7. Daily hours will be 9.30am – 5.30pm (with occasional evenings & occasional change of hours depending on needs of business).
Location: White's (occasional assistance may be required for events within the grounds)
Job summary: To play an integral part of the team at White's by ensuring the smooth running of the operation and keeping up high standards of cleanliness and hygiene.
Your main daily duties & responsibilities will be:
Washing up
Following health and safety guidelines
Cleaning of the kitchen and cafe
Following health & safety procedures/hygiene standards
Basic food preparation
Clearing tables
Organising the stockroom area
Other duties will include
Quarterly deep clean of kitchen
Attending relevant meetings
Being part of the team who will introduce a zero waste policy & drastically reduce carbon footprint.
Undertaking training. There is scope to learn a variety of skills
Café Waiting Staff
White's Café/Bistro is a brand-new café situated in the stable yard of the historic Gilbert White & The Oates Collections Museum in Selborne.
We are recruiting for enthusiastic waiting staff to work mainly front of house greeting customers, taking orders, serving food, and hot and cold drinks, clearing tables and helping with washing up and light cleaning duties. As part of a busy team you will be well presented, enjoy working directly with customers, have a friendly personality and a "can do" attitude.
Full and part time shifts to include weekends and some evenings.
Pay according to experience.
Please apply to: directors@gilbertwhiteshouse.org.uk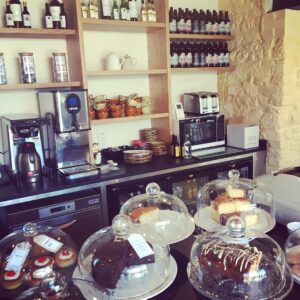 ---
---