Tips for July.
It's July and it's a sizzler of a month! We've got some great ideas of how to spend the month!
1. Enjoy the cool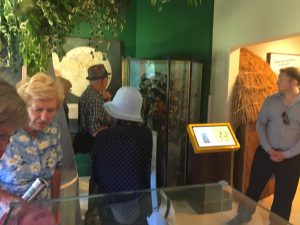 The great thing about old houses is that they are much cooler in the heat! Cool off from the sun in one of our shady galleries or under one of our many trees!
2. Enjoy the sun

However if you love the sun, we have plenty of it, with great sunbathing and picnicking spots to choose from.
3. Eat in the Café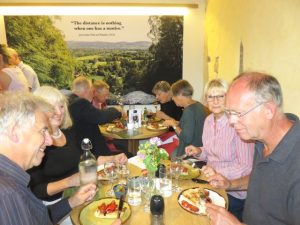 Is finally opening! Hopefully in time for the summer holidays we are just putting in the final touches. The café will soon be available for all your morning pick-me-ups, filling lunches, and afternoon refreshments.
4. Celebrate Gilbert's Birthday

Gilbert turns an impressive 298 on the 18th July, to celebrate on the 22nd we will be doing some free 18th Century themed crafts with Gilbert White's family and friends, throughout the day! Later on that day, St. Mary's church will be having a special evensong service in celebration of Gilbert White.
5. Go on a Garden Course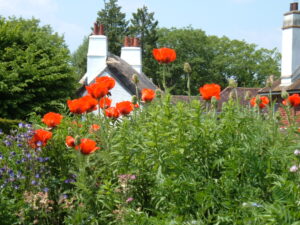 On the 10th July explore the essence of the cottage garden and continues by discussing practical ways in which your own garden can be improved or converted into this beautiful style. Includes slide talks, tours of the Gilbert White garden and a chance to draw out new plans for your plot. Bring along a plan of your present garden! Bring your own lunch or our cafe is available to purchase refreshments.
6. Start the Summer holidays!

The summer holidays start later this month! We have two summer holiday long activities starting from the 21st, our Explorer Backpacks which you can take and use for all your natural exploration needs and our summer Scavenger Hunt.
7. Go on a Bat Walk

On the 13th of July, we are hosting another Bat Walk! These are perfect way to spend the warmer nights, discovering Selborne's bat population with Nik Knight.
8. Discover Moths! 

And if Bats weren't enough on the 26th you'll have chance to join Chris Piper and discover the fascinating world of moths!
9. Go to the Life Lab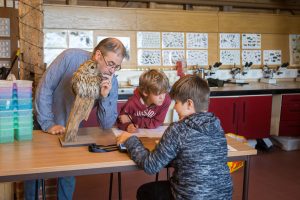 The first Life Lab of the summer is on the 31st July, join us in the Discovery Room where we will be looking at nature close-up!
10. See the Butterflies

Now is the perfect time to spend in our meadow searching for Butterflies! The warm weather has brought some fascinating varieties to the garden, and there are lots to see!