The Summer Holidays are almost upon us we have an amazing programme of nature activities for families to take part between now and September!

The Summer Holidays don't have to be expensive! Why not spend your summer in our grounds completing the Alphabet Trail or one of the Summer Holiday free activities. From Saturday 21st July families can grab an Explorer Backpack from reception to take nature exploration to the next level. Backpacks include magnifying glasses, binoculars, sketch books and identification keys, everything a young naturalist needs. From the 21st you can also take part in the Museum's Scavenger Hunt to see what you can discover and do around our grounds this summer.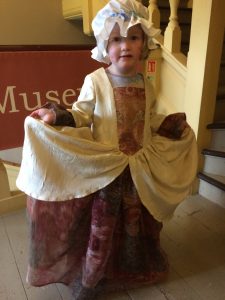 Also free with admission is Gilbert's 298th Birthday Party on Sunday 22nd July. We will be celebrating with 18th Century themed crafts for families to make and take home! Have a slice of birthday cake in the cafe and join Gilbert's Friends and Family for this special day! The education team's Life Lab which starts on the 31st July and runs each Tuesday during the holidays, is also free with admission. Come and try your hand at being a naturalist by examining some of the specimens from our learning collection. Use a range of tools to find out about the animals in front of you including microscopes, measuring equipment and fact files.
We also have a wonderful mix of morning and afternoon session to take part in, for example the 1st August is Wild Art Day and in the gardens you can take part in some messy art work using natural materials. The following day (2nd August and 30th August) Join the Family Friendly Bat Walk around the grounds with bat detectors. On the 15th August the team will be celebrating Butterfly Day as your family can discover all of the amazing butterflies species which can be found in the Gilbert's grounds and to build butterfly feeder to take home. Then on the 29th August the museum will take you River Dipping in Selborne as you delve into the local river to see what's living there. All morning and afternoon sessions require prebooking, information on ages and pricing are available on the website.
Lastly it just wouldn't be the summer holidays without camp! Nature Camp returns this summer. The holiday day camp for kids between 8 and 12 who have a passion for wildlife and the outdoors. Using all of our 30 acre site and neighbouring woodland, children will be able to run off some steam and learn more about the world around them. Activities include pond dipping, habitat building, butterfly hunts, animal tracking, bat box building, den building, wild art and Bushcraft.