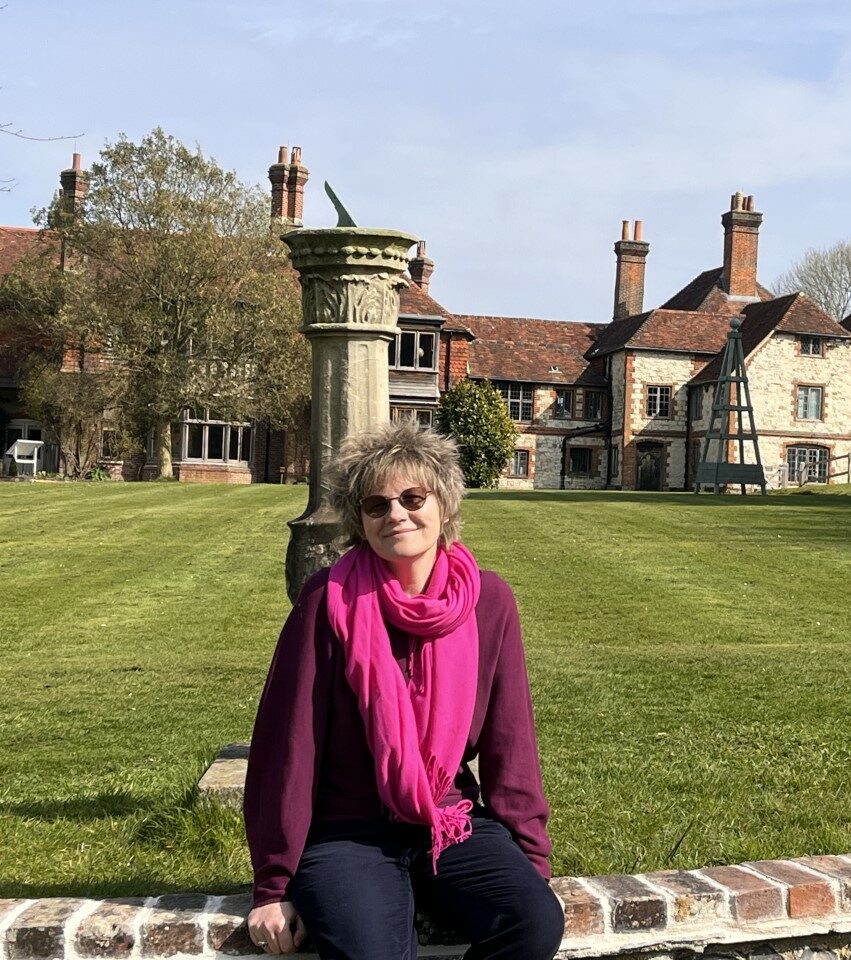 Artist in Residence 2022/23
Sophie Hacker
Sophie's experience of the residency so far:
'The joyful challenge of the residency has been to work in fresh ways, explore new methods and materials, and find a visual language that expresses my response to the beauty, earthiness, intensity of observation, and spirituality of all that Gilbert White House and Gardens stands for.
I have been collecting some of the most abundant flowers (with permission) and pressing them, along with leaves that have naturally fallen from trees on the estate.  I am using them in an experimental way in a series of collages and images, using natural dyes and inks, scraps of recycled papers, and wildlife illustrations cut from old books.
I am making inks using foraged iron and copper scraps, and oak galls. It's the first time I've made my own inks. It's a slightly smelly business, involving vinegar, salt, sulphates and gum arabic.  I use these wherever possible in my journal. The oak gall ink also uses Gilbert's 1765 beer, as part of the traditional recipe I am using.'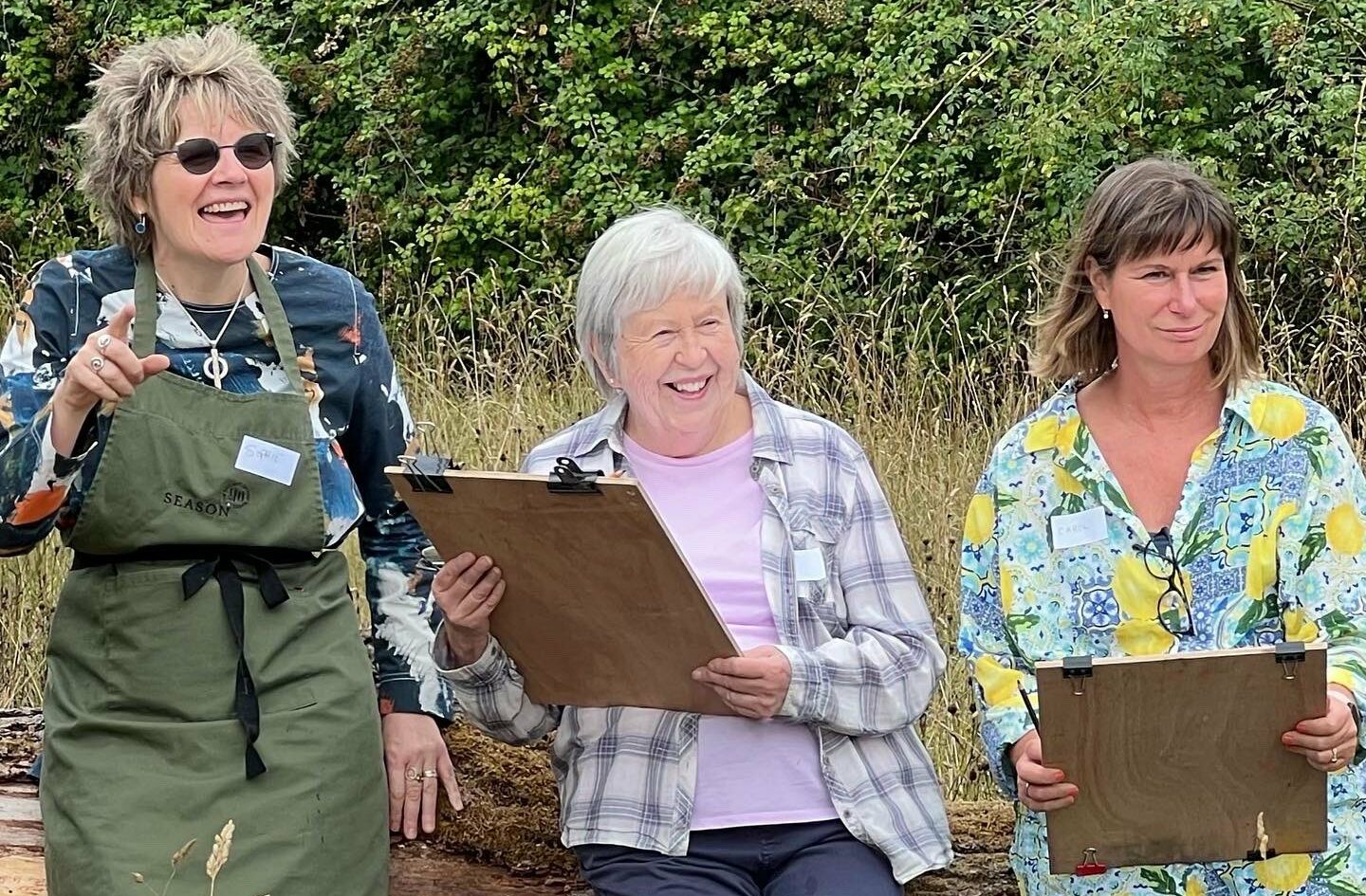 On the first day of Spring, 2022, Sophie took up an Arts Residency at the Gilbert White House to help raise awareness of the importance of conservation offering creative workshops.  Sophie is creating lasting legacies including two benches using fallen cedar boughs from a vast Cedar of Lebanon (one bench inspired by children's drawings, the other by adults attending a creative workshop).  She is making inks using oak galls, acorn cups and copper, creating eco-prints with autumn leaves, designing unique Nature Journals, cyanotype artworks, small 'found objects', treen objects from fallen timber, and collaged images.  All of these will be exhibited at the Final Show in 2024.  
Please contact the artist if you would like to attend the Private View.  
"Torrential rain doesn't stop us finding beauty in nature at Gilbert White's House & Gardens. Here are four images of the huge cedar branch at the top of the great mead. The glossy rich colours are brought out by the rain." - Sophie, Nov 22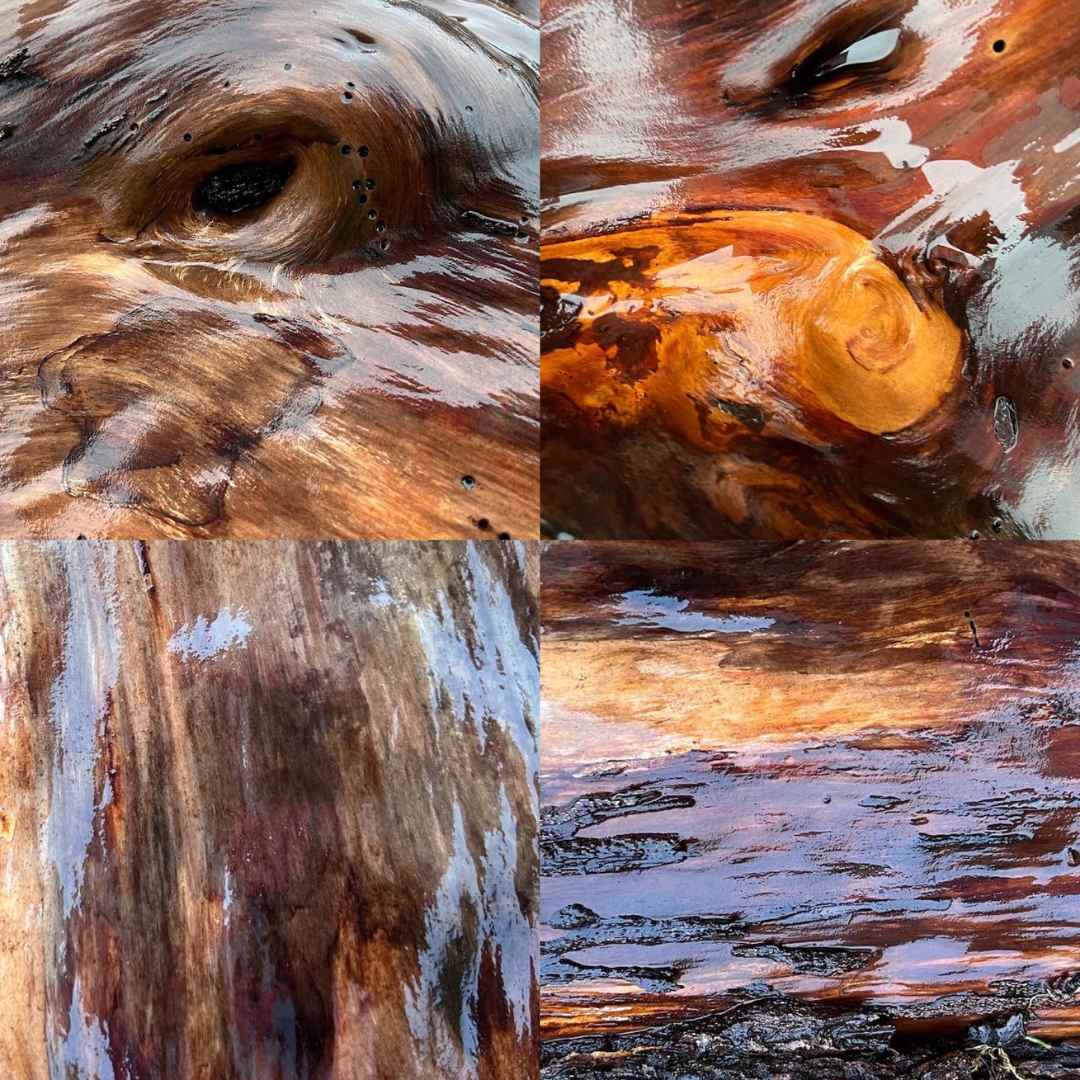 'Sophie has returned to making closely observed drawings from nature, something she used to enjoy as a child.  She has worked on large-scale studies of oak leaves, acorns, feathers and winter apples.  This work resonates closely with the phrase often used by the team 'Be more Gilbert!'