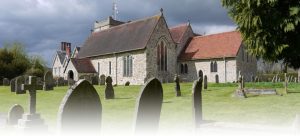 Gilbert White was born on the 18th July 1720, in the vicarage in Selborne. First child of John and Anne who had married ten months before and where living with John's parents the Rev. Gilbert White and Rebekah. The building that Gilbert was born in no longer exists, and not long after Gilbert's birth John and Anne moved into their own home in Compton, Surrey.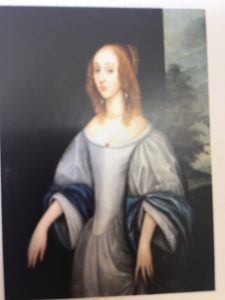 Anne White (nee Holt) Gilbert's Mother (1693-1739)
John White trained as a barrister, but had little appetite for a life in the law and gave it up as soon as he could. We don't know much about him, other than he was a quiet man, that enjoyed gardening and music, and wasn't much mentioned in letters by members of his family. Anne (nee Holt) was from Streatham, the daughter of the Rector and a minor heiress.
After Gilbert was born, Anne and John, next three babies died in infancy. Thomas White born in 1724 was healthy, and followed by Benjamin (1725), Rebecca (1726), John (1727), and Francis (1728) (whilst the growing White family were living temporarily in East Harting, Sussex.)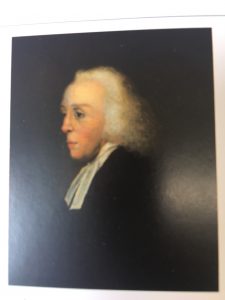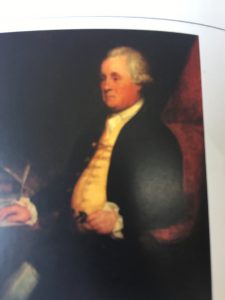 John White (1727-1780) and Thomas White (1724-1797).
It was during 1727/1728 that Gilbert White senior, whose health was failing made the decision to buy the house over the road from his Vicarage, The Wakes. Gilbert senior knew, that after his death his wife and family would not be able to live in the Vicarage they had called home since 1681. The Wakes was a small house, on the High Street, overlooking the Plestor and Church. In 1728 Gilbert White senior died and the young Gilbert, stayed at The Wakes with his Grandmother and aunts, perhaps as a comfort and perhaps to get out the way of John and Anne's who had produced five healthy children in seven years, with another on the way. The following year both Gilbert's aunts married, and suddenly Grandmother Rebekah at 66 years old was alone.
John and Anne's growing family moved into The Wakes and now Gilbert and his brothers and sisters were now firmly rooted in Selborne. Quickly followed by another sister Anne (1731) and another brother Henry (1733). The Oak tree that can still be found just beyond the haha in our grounds was planted in 1730 when Gilbert was ten years old.
Selborne was an isolated community, though near to cities and towns, access to and from the village was difficult. The house was tight with 11 people, so Gilbert and his siblings would have spent much time in the landscape around the village, playing in the streams of the lythe and running through the trees on Selborne Common and the Hanger. The variety of the Selborne countryside was a good education for the future naturalist, though Gilbert in his older years rarely reflected on his childhood, or left any hints of what his childhood was like.
Gilbert's early education would have been conducted by his parents, the young Gilbert was also sent to school in Basingstoke before going to live with his school master Thomas Warton, an clergyman and professor of poetry, his sons Joseph (the future academic and critic) and Thomas (the future poet laureate) were educated side by side with Gilbert, and would eventually accompany each other to Oxford.

Gilbert's childhood, by all accounts was an uneventful one, looking at the evidence, you get the idea of a quiet childhood, spent exploring the village of Selborne. The eldest of eight surviving children, learning the groundwork of naturalism, not realising at this very early point what importance these formative years of exploration would have not only in his life but the lives of generations to come.
To celebrate 298 years since Gilbert's birth in 1720, we are celebrating with a drop in craft activity and a chance to meet Gilbert and his family during the day. Followed by an evensong service at St. Mary's Church, next to the site of Gilbert's birth, followed by some birthday cake!