January's are synonymous with fresh starts and that's certainly the case her at Gilbert White & The Oates Collections. It was announced just after Christmas that Professor Francis Davis will be taking the role of chair of the charitable trust from January.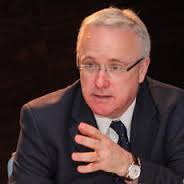 Francis Davis is professor of Communities and Public Policy at the University of Birmingham and Director of Public Policy in the Cadbury Centre. Davis works alongside schools, charities, community groups and local government and is responsible for the university's Msc in Politics, Religion and Society.
Recently Professor Davis has been a successful consultant and advisor to local authorities, NHS bodies, universities and social enterprises at CEO level. His past work has centred on communities, race and cohesion and the voluntary sector, social finance, social enterprise and decentralisation/local government. He has been a fellow at the University of Oxford and Co-Director of Research Centre on Social Inclusion St Edmund's College, University of Cambridge.
Francis adds his new role of chair of Gilbert White & The Oates Collections alongside, being a Non-Executive Director of Solent NHS Trust, and Volunteer Co-founder of the City Lit College/Books Beyond Words national 'Mental Wealth Festival' for those with learning disabilities, mental ill health and their carers. Contributors of the festival include award winning novelists, Ruby Wax, faith leaders and ministers among many others.
Francis is a regular contributor to variety of journalistic outlets on social reform, public service reform, anti-poverty, enterprise and social action topics including The Times, The Guardian and the BBC. His hobbies include walking, wild swimming and writing about the outdoors. He is also a Fellow of the Linnean Society and the Royal Geographical Society.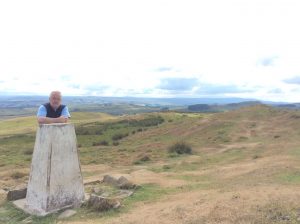 Francis will see the museum through an exciting time, with its recently completed renovation and the 300th anniversary of Gilbert White's birth in 2020. He is keen to see the museum develop and ensure its sustainability; he is keen to forge new connections with other organisations in Gilbert White's tercentenary year. He is keen to reach new audiences, and engage with visitors both local and beyond and keen to work according to the Museum's motto 'inspiring journeys of discovery in the natural world.'
Museum co-director Judith Bowles commented 'We are delighted to welcome Francis Davis as Gilbert White & The Oates Collections new chair. Francis has such a wealth of experience that is relevant to the role and is incredibly passionate about taking the museum into a new era.'