What's on for January at Gilbert White's
Opening times
We are open Friday, Saturday and Sunday 10:30-4:30 in January.
Antarctica 2019 exhibition
On the 18th January 1912 the Terra Nova team reached the South Pole. We will marking the day by launching a small exhibition to accompany our Antarctic season. The exhibition will feature Antarctic themed artefacts not usually on display.
Spuds, sledges and sovereignty
On the 24th January Sophie Rowe, Conservator, at the Scott Polar Research Museum, will be giving the first of the Antarctica 2019 lectures.
What happened in Antarctica after the heroic age of Scott and Shackleton? Why and how are we preserving the legacy of exploration and science in the Antarctic Peninsula? This talk focuses on Base Y at Horseshoe Island. Sophie Rowe was part of a small field team which studied the site extensively in 2017, as preparation for major conservation work. She will present the story of the hut and its occupants, and how it fits into the wider history of the Antarctic Peninsula, right up to the present day.
Sophie trained as a conservator at the Institute of Archaeology, University College London. She specialised in the conservation of organic artefacts while working at the British Museum. In early 2017 she spent a field season on Horseshoe Island in Antarctica cataloguing artefacts in the historic 1950s base there.
Dodge the Sales crush!
Make sure you visit our shop and pick up some gorgeous and unique treats as a far more tranquil alternative to the Sales.
Try some warming food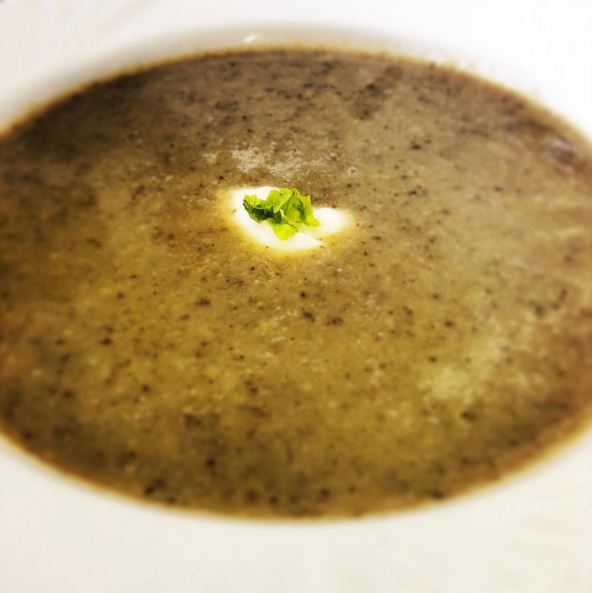 'Tis the season for warming wholesome food! Why not pop in the Cafe and try the soup of the day? Check White's page for the January opening times!
Bracing walks
We have 25 acres worth of walking to do in our gardens which are gorgeous in the crisp winter!