As it is International  Women's Day we thought we'd introduce you to the women in Gilbert White's life.
Anne White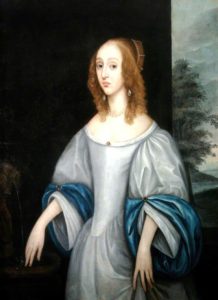 Anne Holt was born in 1693, the daughter of fairly wealthy Sussex farmer, she married John White in 1719 when she was 26 years old. John was a trained barrister and Justice of the Peace but never seems to have worked. In 1720 whilst living with her in-laws in Selborne she had her first son Gilbert. The couple then, with their baby, moved to Compton where she had a baby every year, three babies which died as infants, followed by Thomas in 1724, Benjamin in 1725, Rebecca in 1726, then John in 1727. The family then moved backed to Selborne to live at The Wakes (now the museum) with Anne's widowed mother in-law. Anne went on to have another three children Francis (1728/9, Anne 1731, and Henry 1733), She had been pregnant or nursing for over thirteen years and was now just 40 years old. Life at The Wakes would have been hectic, the house wasn't large in the eighteenth century, and was home to eleven people. Anne would conducted the younger children's education, and been responsible for running the household. Unfortunately we really don't know much about her personally, she died very early aged 47 on the very day her eldest son Gilbert was due to start university at Oriel College. As a result Gilbert White delayed his admission to Oxford for a year, likely to help support his father and his brothers and sisters.
Rebecca Snooke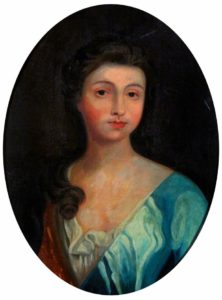 Rebecca Snooke born 1694 was Gilbert White's aunt, born in Selborne, she married the Rev Henry Snooke and lived in Ringmer in East Sussex. Rebecca had a very good relationship with her nephew Gilbert, who came to visit her often. In 1740, Rebecca and her husband purchased a tortoise from Chichester harbour, this tortoise became a source of constant curiosity for Gilbert, who inherited it on Rebecca's death in 1780, and renamed it Timothy. Rebecca lived a long life and her nephew often marvelled at her good health 'Mrs Snooke is very well and a marvellous woman at 81'. Rebecca comes across in her relationship with Gilbert White as an intelligent woman who enjoyed the company of her lively and bright nephews and nieces.
Jenny Croke
We don't know much about Jenny Croke; in 1744 Gilbert expressed to his friends his preference for Jenny, who was the daughter a high end haberdasher in Oxford, and who also had links with his home village. White seems to have been mercilessly teased by his friends about his thoughts to settle down at the young age of 24, and then she disappears for almost ten years. When she remerges it seems like Gilbert is still as keen on her as before, according to the letters of his friends. In 1752 Gilbert lists in his accounts a journey with Jenny between Selborne and Oxford, this trip seems to have ended pretty badly with Gilbert unable to pay for the post chaise and him having to buy her a present to make up for it. What happened? The popular theory is that Gilbert always queasy in coaches was sick and as a spot of black humour bought Jenny a bowl as a present for the inconvenience of having such a sickly travel companion. Obviously this little love affair never came to pass and Gilbert remained unmarried.
Barbara White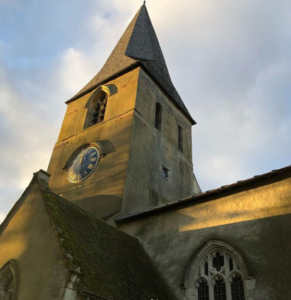 Barbara Freeman 1734-1802, married John White, brother of Gilbert around 1756, they lived in Gibraltar where they had their son Jack. Jack came to live with Gilbert back in Selborne to be educated and in 1772, they travelled back to England in a letter between John and his brother Gilbert, John describes his severe sea sickness Barbara however he describes as 'A stout Sailor, and was able to nurse & assist me in my distress'. The couple settled in Blackburn. In 1780 John died and Barbara came to live with Gilbert at The Wakes. Barbara helped the now ageing Gilbert keep house, she is famous for waging war on cockroaches in the house. In 1793 Gilbert died, Barbara was now forced to move again, and settled on Alton High Street, in her mid-sixties she is recorded paying the Poor Rate and is buried in St. Lawrence's Church in Alton.
Hester Chapone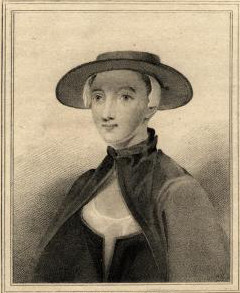 Hester Mulso was born 1727 in Northamptonshire, her elder brother John met the young Gilbert White whilst at Oxford, and brought his friend home to meet the family in 1745. Hester and Gilbert instantly hit off as firm friends, and spent the next few years exchanging witty and teasing letters to each other. She nicknamed Gilbert, Busser-White or Whitibus, taken for the archaic word buss to mean kiss. This hints, probably not at their own relationship, but probably some teasing of Hester's part, of a story now lost, about Gilbert White's university days. Hester or Hecky as she was known in the family, had not befitted from an education unlike her brothers, but had a sharp critical eye and was fiercely intelligent, something that White admired. In 1750, Hester shot to fame after she publicly criticised Samuel Richardson's portrayal of women in his bestselling novel Clarissa. This sparked a friendship between Hester and the renowned writer, as well as friendships within the literary elite such as Elizabeth Carter. Hester went to publish, poems, essays and a conduct book, inspiring young girls to get the education she did not. She even suggested to White that she show Gilbert's poem An Invitation to Selborne to Richardson! In 1754 she met attorney John Chapone and they married, he died in 1761 just a year after their marriage. Hester Chapone is remembered as a bluestocking and an advocate for women's education.
Kitty Battie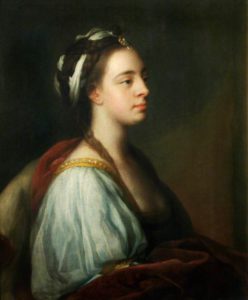 Katherine Battie born in 1744 was the second daughter of the eminent physician William Battie, in 1763 she spent the Summer in Selborne with her sisters Anne and Philadelphia. The three girls took the village by storm, and were dubbed The Three Sorceresses based on their apparent power to attract the men of the village. During this time Gilbert acted as master of ceremonies organising activities for the guests. We know this because Kitty kept a diary which shows they she spent most days in his company. Kitty kept poems written by White for Kitty, and some little notes from Gilbert, one of which is said to be the first known instance of someone using x's for kisses. During this summer Kitty had tea on the hanger dressed as a shepherdess, and attended a party hosted by Gilbert where the men and women swapped clothing! Kitty married John Rashleigh in 1771, and had seven children. She died in 1800 in Cornwall.
Molly White 
Molly White (Mary) was born in 1759, the daughter of Gilbert's brother Thomas. She began visiting her uncle in Selborne aged 15, to be tutored by the vicars wife Mrs Etty across the road. She was describes as tall, fair and handsome. Living in London, Molly spent quite a lot of time amongst her cousins in Selborne, and attended balls in the area. She married her cousin Benjamin in 1785 when she was 26, who eventually took over his father's natural history book publishers. Both Molly's father and her uncle/father-in-law were involved in London's natural scientific circle so she would have been accomstomed to the world of natural history and perfectly at easy with talking natural history. She was an opinionated and very intelligent young woman, who was arguably her Uncle's favourite. Gilbert relied on Molly to act as copy writer for his book The Natural History of Selborne, and was praised for her accuracy. After marrying Benjamin she took on the role of sub-editor. Gilbert sent the pages of the manuscript to her to read over and correct whilst she sent her son Benjamin, and later Thomas, to Gilbert to look after.