What's on this Easter…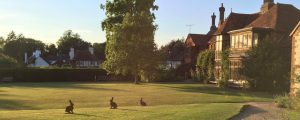 Sat 6th– Mon 22nd Apr Free with Admission
Find the bunnies hiding in our gardens, using your orienteering skills.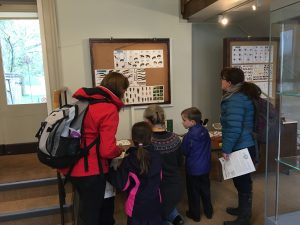 Tues 9th & Thu 11th April Free with Admission
Come and try your hand at being a naturalist by examining some of the specimens from our learning collection. Use a range of tools to find out about the animals in front of you including microscopes, measuring equipment and fact files. Suitable for all ages.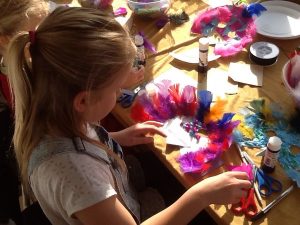 Wed 10th Apr 10am-12pm & 1pm-3pm | £6
Spend a calm few hours at the Field Study Centre, developing your own Easter creations. Bunny ears, masks, Easter bonnets, egg collecting baskets and springtime animals are all on the cards. All materials, instructions and refreshments will be provided.
Mon 15th-Thu 18th April 10am-4pm £25 per day
Holiday day camp for kids between 8 and 12 who have a passion for wildlife and the outdoors. Using all of our 30 acre site and neighbouring woodland, children will be able to run off some steam and learn more about the world around them. Activities include pond dipping, habitat building, butterfly hunts, animal tracking, bat box building, den building, wild art and Bushcraft. See our website for more details. extended hours available.
Moths are sensitive indicators of the health of the natural environment and a vital part of the food chain; something which didn't escape the attention of Gilbert White as early as the 18th Century.
We are having a monthly series of moth events again this year during the most active part of the season. Each time you will have an opportunity to see a different variety of moths as the seasons change.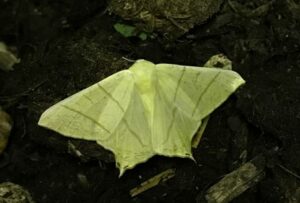 17th April 20:30 – Night Time Walk 18th April 10:00 – Opening the Trap. £6 per session – hot drinks and snacks provided
Join us through the seasons and learn a little more about the fantastic world of moths.
You are welcome to join us from around dusk to see how the moth lights are set up and experience the first visitors of the night to the lights. Based on past experience, the June and July evenings also potentially offer the special experience of watching male Ghost Moths (Hepialus humuli) lekking (displaying) on the meadow around dusk. Alternatively you may wish to experience the opening of the traps in the morning. The choice is yours and all events are for all ages and experiences. Booking and pre-payment is available and preferred.
As well as helping to identify any moths that are seen, during the night sessions there will be an opportunity to experience other nocturnal life in the grounds especially looking out, or listening, for owls and bats.
These events will include outdoor activity including a short walk in the relative dark so please come dressed appropriately for the weather and time of year with sturdy footwear and bring a torch. A warm drink and biscuits will be available during the activities.