'The prospect is bounded to the south-east and east by the vast range of mountains called the Susses-downs'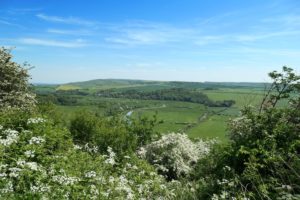 Gilbert White lived almost his entire life in the South Downs; he knew them intimately, travelling often from his home of Selborne in the far North West corner to his aunt's home in Ringmer in the East. The South Downs inspired White's passion for natural history and gave him the resources he needed to be one of history's most influential natural historians. In the first paragraph of The Natural History of Selborne, White explains in detail Selborne's location with the downs
'The prospect is bounded to the south-east and east by the vast range of mountains called the Susses-downs, by Guild-down near Guildford, and by the Downs round Dorking, and Ryegate in Surrey, to the north-east, which altogether, with the country beyond Alton and Farnham, form a noble and extensive outline.'
Whether or not we'd describe the South Downs as a mountainous range today is questionable, but you certainly cannot deny White's passion for the landscape he lived in. In The Natural History of Selborne, is really a natural history of the national park in all its diversity.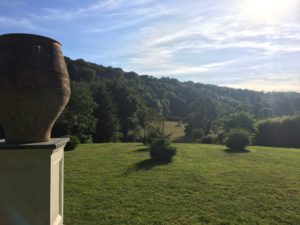 Gilbert's White's letters and diaries abound in close detail of the biodiversity of the South Downs, it is here where White was the first to official record seeing a butterfly in Hampshire, where he would identify the Harvest Mouse as a separate species, where he would distinguish the difference between the Willow Warbler, the Wood Warbler and the Chiff Chaff. The downs is where White produced poetry and experienced many natural, meteorological and astronomical phenomenon, that we only know about today because of White's record keeping.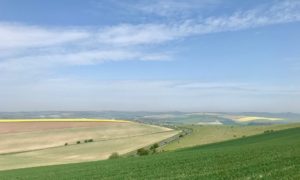 It seems fitting that the South Downs National Park should share an anniversary year with Gilbert White, they epitomise each other completely. And we are delighted to wish The South Downs National Park a happy 10th birthday on the 31st March!