It's a new year and a new month! January is often a difficult month so here are seven tips for a great January!
Don't forget we're only open Fri-Sun
We wouldn't want you to be disappointed! In January we open 10:30-4:30 Fri-Sun right up until February half term. So if you have a free weekend why not visit?
2. Blow away the Christmas Cobwebs
Take a walk out in our gardens this month, enjoy some fresh air and some exercise whilst enjoying the view!
3. Treat yourself!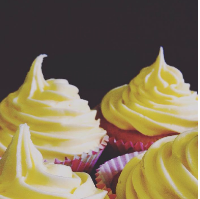 Just because it's January doesn't mean you can't treat yourself! Our Pop-Up cafe is still runnning in Bells Library so pop in for a coffee or hot chocolate and a slice of cake!
4. Find out about the extremes of Antarctica
Ever wondered what it is like to walk to the South Pole? In November 2015 Julian Thomas, newly appointed as Master at Wellington College, and with a passion for outdoor trekking and climbing, walked from the coast of Antarctica to the South Pole. He set off in late November and reached the South Pole on 9th January 2015 (at the same time of the year but somewhat quicker than Captain Scott's team). On January 24th Julian will talk on how the Antarctic takes you to extremes in so many ways, not just in terms of temperature.
5. Get bargains without the crowds! 
No likes battling through crowds of people at the shopping centre! For a much calmer shopping experience pop into our new temporary shop located in the little parlour we have lots of stock on sale!
6. Sort out your 2018 diary
Make sure you visit our events page and make a note of our 2018 events!
7. Become a friend of the Museum! 
Becoming a friend is easy to do and means you'll have a great 2018, with free entry to the museum for you and your friends. Newsletters and shop discounts… there really isn't a downside! Plus you'll be supporting the museum and helping us continue to exist!