It's finally not January and we have a lot happening this February, something for everyone!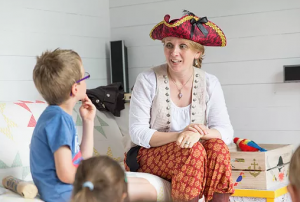 Did you know that the first week in February is National Story telling week? To celebrate we are hosting a storytelling session with DD Storyteller. Come along on the 8th February for one of two 1hr sessions (1pm and 2:30pm), these will include interactive traditional tales and an chance to make woodland animal masks.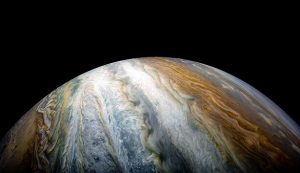 February is the month that the South Downs national Park celebrate their dark skies festival we are celebrating by inviting back Graham Bryant for his talk From Fire to Ice – A Journey Through the Solar System. We see extremes of temperatures in the solar system from the core of our Sun to the frigid outer reached of the solar system. These temperatures differences shape our little corner of the cosmos; they create the many different types of worlds that inhabit our solar system. In this talk we shall journey through our solar system and look to see how these temperatures have fashioned these unique worlds and discover what our telescopes and planetary probes have found. This is a richly illustrated talk, drawing on some of the latest data and imagery from European Space Agency and NASA.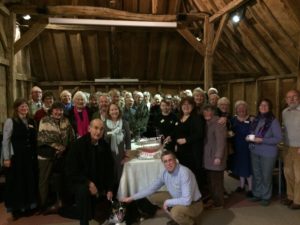 We like to celebrate V-Day…. Volunteer Day. Our We love our Friends and Volunteers Day is a great way to meet with like minded people, and find out what volunteering opportunities there are in the house, garden and field studies centre. Come along between 11am and 3pm on the 13th February, we'd love to see you!
Valentine's Day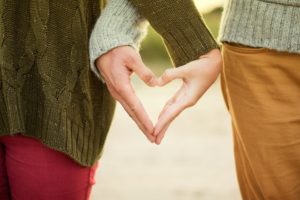 Selborne is a great date location, here you can have a great meal at White's, enjoy a crisp walk with spectacular views, have a look around the museum, then treat your partner to a present from our gift shop! Perfect!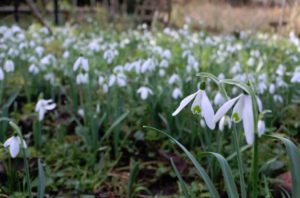 Snowdrop's are the first sign of spring! On the 15th & 16th we are open for half price admission and our garden team will be running tours.
This half term we are loving birds, join us in the museum for free on the 18th & 20th for a free drop in session where you can learn about bird's eggs and nests. On the 19th we are running a bird nesting session where you can make your own nesting string to take home to help your local bird life!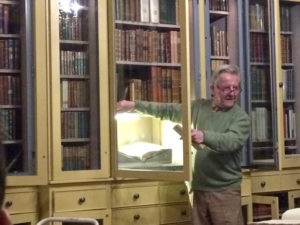 Gilbert White Only Wrote One Book; So why are there 1,000 (and more) copies in the Great Parlour? On the 20th February Ronnie Davidson-Houston will talk about his collection of The Natural History of Selborne (confidently believed to be the most complete collection of its kind), which he donated to the museum in 2010. His interest in Gilbert White began at the age of about 10, when he found a copy in his school library, leading to the publication of his edition of The Illustrated Natural History of Selborne in 1981 (which is still in print). As a publisher, he was fascinated by the variety of ways in which the same book could be published over the course of two centuries, and in 1986 began collecting in earnest. He is still pursuing a handful of elusive American and Japanese impressions, for which he has optimistically left space on the shelves in the Great Parlour.
Mangez de la cuisine française au White's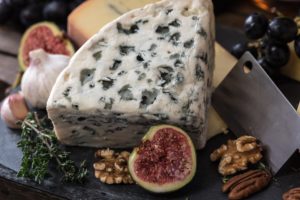 Our Cafe turns into an evening restaurant one evening a month with a fabulous menu and a different theme each month, this month it is French night on the 21st, there's a menu on the website!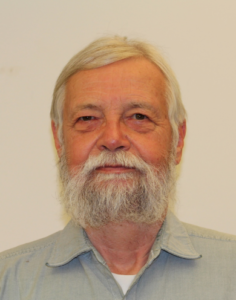 On the 27th February Dr Robert Headland, will be giving his talk Antarctic Sovereignty; from Captain Cook to operation Tabarin. Claims of sovereign territory in Antarctic regions began with the circumnavigation of Captain Cook but became formalised from 1908 when the earliest of the territorial claims were formally defined as a result of the fast growing exploitation of the Southern Ocean resources. The resources, as well as resulting territorial complications, became acutely significant during the Second World War. The result was a secret Royal Naval project: Operation Tabarin.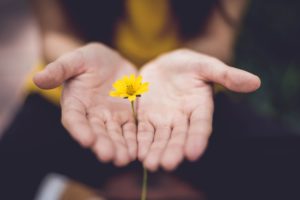 Join us for a morning, afternoon or full day at our Wellbeing Day. Enjoy the beautiful grounds at Gilbert White's and a gardening session or inside our beautiful 16th century Hampshire barn with creative activities and gentle yoga.